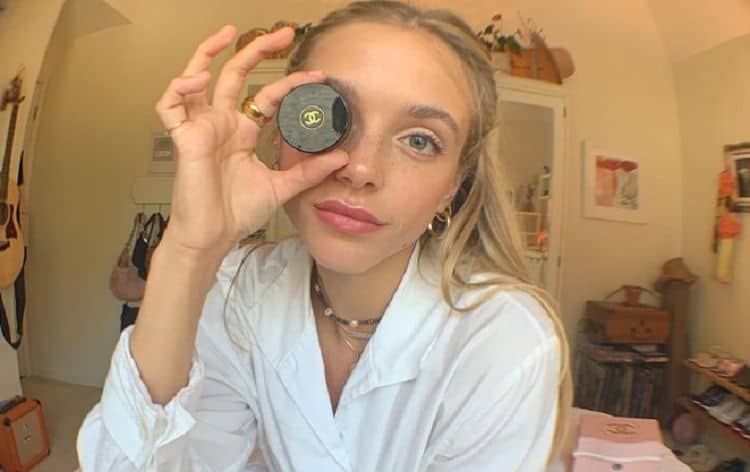 Casimere Jolette may not be a name that you've heard before, but it's one that you should get used to hearing. The talented actor and dancing is currently making her way through the ranks. Although she's been acting professionally for the last few years, her big break came when she was cast as Bette Whitlaw in the Netflix series Tiny Pretty Things. Casimere has already been getting a lot of attention for her performance in the show and lots of people are excited to see what she does next. Since Netflix has a reputation for helping launch people's careers, there will likely be plenty of opportunities coming her way in the future. Keep reading for 10 things you didn't know about Casimere Jolette.
1. She Is A Chicago Native
Casimere was born and raised in the Chicago area and she's very proud of her midwestern roots. Her mother was once a cheerleader for the Chicago Bears. Although Chicago is a great city, it's not necessarily the best place to start an acting career. Casimere eventually made the move out to Los Angeles where she lives today.
2. She Is A Championship Dancer
Dancing is a big part of Tiny Pretty Things, but that wasn't an issue for Casimere at all. She has been dancing for her entire life and that is actually what introduced her to the entertainment industry. She is trained in several styles and is a national championship dancer.
3. She Has A YouTube Channel
Having a strong online presence is always a good idea for someone wanting to break into entertainment. Casimere started a YouTube channel in 2009 where she began posting dancing videos. Unfortunately, it looks like the channel was abandoned a few years ago. Still, she's managed to get more than 32,000 total views.
4. She Was In The Movie Divergent
Even though Casimere doesn't have the longest list of acting credits, her resume includes some cool experiences. She made an appearance in the 2014 movie Divergent although her role was uncredited. On the small screen, she's made appearances in shows like Chicago P.D. and This Is Us.
5. She Has Been In Commercials For Major Brands
Doing commercials is a great way for actors to begin their careers. These jobs allow them to gain experience will also getting the chance to work with big companies. Early on in her career Casimere did commercials for well-known brands such as Jockey and T-Mobile.
6. She Is Passionate About Social Justice
Casimere isn't afraid to stand up for the things she believes in, and one of those things is social justice. She has consistently used her social media presence to show her support for the Black Lives Matter Movement and the fight to end racism and other injustices. She also encourages her followers on social media to do what they can to help aid in the cause.
7. She Loves Fashion
Fashion is a big part of Casimere's life and she loves putting outfits together. She told The Bare Magazine, "My style is just one way I express myself. It's another creative outlet for me. A way to find myself and experiment with different types of looks to see how each one makes me feel. I love being able to do that. To be able to create a new "me" every time I put on an outfit."
8. Maria Kochetkova Is One Of Her Biggest Inspirations
As a dancer, Casimere has spent years watching and learning from other dancers. During an interview with Energetiks Blog, Casimere said that Maria Kocketkova, dancer for the San Francisco Ballet, is one of her biggest inspirations because "She is only 5 feet which is short for a ballet dancer, yet she can accomplish anything!"
9. She Loves To Travel
Casimere is all about living her life to the fullest and enjoying every minute. What better way to do that than to see as many new places and have as many new experiences as you can? She spends a lot of time traveling and has visited lots of amazing places both in and out of the United States.
10. She Never Gets Nervous For Auditions
Even some of the most seasoned actors will tell you that they still get nervous for auditions, but that isn't true for Casimere. While talking to Energetiks Blog she said, "I never get nervous. I meditate before the audition and then treat it as a job interview." Being able to stay cool and collected during the audition process definitely probably gives her a bit of an edge over people who are visibly nervous.