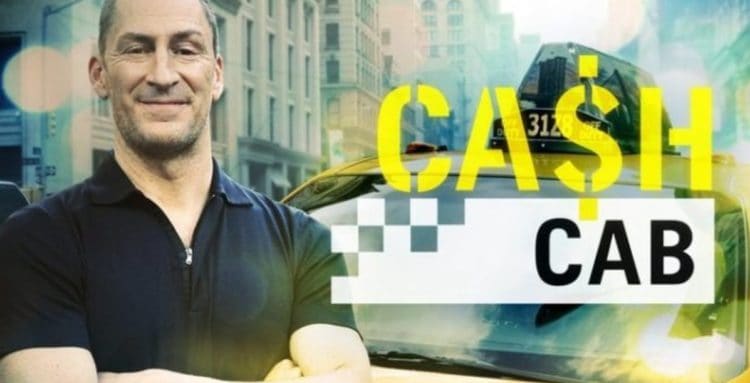 It would seem that Bravo it hosting a show that was once highly popular on the Discovery Channel where it acquired a huge fan base during its roughly seven-year run. As Bethany Guerrero from ScreenRant has written the cab will be making a return to TV and several lucky contestants will be able to unwittingly join the game and depart the ride with a bit of cash in their pocket. The game has a distinct advantage of being something of a surprise since few people expect to ever discover a taxi such as this, though to be honest it's a show that's bound to be confined to a busy city location no matter what, as trying to make it into a rural game would be just a little more difficult.
But where it is seems to be the prime spot as the cab goes rolling around looking to pick up new passengers in order to quiz them about various subjects that they may or may not know anything about. The stakes aren't quite as high as the questions aren't worth as much, around $25 to $100 dollars depending on the round, but a person could easily top out with over $1,000 if not more if they happen to answer enough questions without earning three strikes first. The Cash Cab is a unique game in that it makes what might be a normal cab ride throughout the city into something both fun and engaging as well as rewarding, but has anyone ever really thought about the implications of this game and what might happen if it picks up someone that doesn't want to play?
Thankfully Kristin Hunt from Mental Floss came up with a list of facts about the show that puts to rest any longstanding questions and brings the show into greater focus for those that think it's too good to be real. For one, the show is absolutely real, though its methods are kind of sneaky when you really get down to it. Some folks are pre-screened and selected for the cab ride by the assistants that Bailey has tooling around with him most of the time. Plus, those that are riding in the cash cab, if they decide to play, are given forms to fill out by the assistants and therefore made aware of what's going on and what's expected. But if you were wondering, people aren't obligated to play and some actually don't, as they just want to get to where they're going without any fanfare. Some folks have actually had a panic attack when getting in to discover what was going on, and a few in the beginning actually refused to play. Thankfully a lot of folks that have entered the Cash Cab have been blown away but are excited to play and tend to be good sports. The best part of the Cash Cab however is that whoever steps into it, whether they win or not, will never pay a fare from one location to another.
Of course if you remember the show it might take a while to finally step out of the car since the game keeps going until the contestant wins or gains three strikes. The record at this point is around $6,200, which is nothing to laugh at since you can just imagine how many questions the contestant must have answered correctly. Added to this is the fact that you can make a single phone call to gain help with an answer or you can shout out to someone on the street to see if they happen to know the answer to a tricky question if need be. In other words, it's allowable to get help at least once in order to keep going, so a lot of people have found this as a means of continuing on when they become stumped.
It's not for certain whether the show is going to do just as well on Bravo but there's not a lot to say that it won't since it created a very large fan base back on the Discovery Channel, and returning to the game might be something that people have been looking forward to. It'd be amazing to think that some folks aren't actively seeking the Cash Cab, but it'd also be kind of naive since there's no doubt that some folks would love the chance to get in the cab and start answering questions to test their knowledge, and get paid of course. While some of the contestants are random, quite a few in fact it would seem, there are those that the assistants try to get into the cab in various ways, all legal and above board thankfully. It'll be interesting to see if this show can do just as well as it did in its initial run, and if people will enjoy it just as well as before.Cash Cab
Tell us what's wrong with this post? How could we improve it? :)
Let us improve this post!