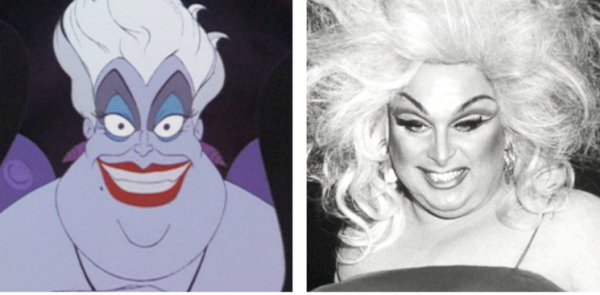 It's interesting to realize just where some of the most famous cartoon characters in film and TV came from. A lot of them were based on real people and it's kind of obvious in many cases. But a few are still a surprise that even the most dedicated fans might not expect. Once you look at the pictures and realize just how the mannerisms were copied down you might be amazed at how accurate some of them are.
Eric Cartman/Archie Bunker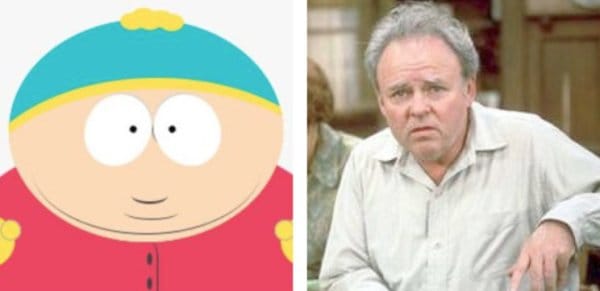 Obviously their weight is a common factor though Archie Bunker wasn't really that big of a guy. Their big mouths were a common trademark however as neither one of them was ever shy about voicing their opinions. Archie was the kind of guy that would tell you just what he thought, and Cartman, well, he'd tell you pretty much whatever he felt was pertinent.
Milhouse Van Houten/Paul Pfieffer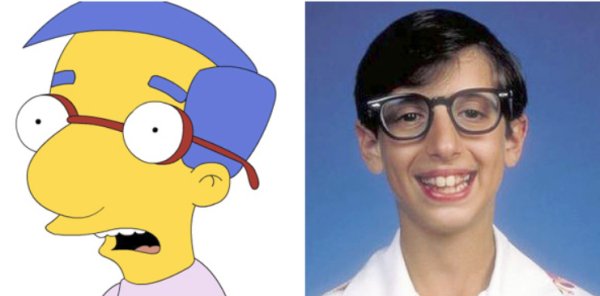 Both of these guys were the best friends that kind of had to live in the shadow of their more outgoing and popular friends. Paul however at least got his moment in the spotlight at least a time or two, while Milhouse was better off not being in the spotlight. It just made him a bigger target.
Mr. Magoo/W.C. Fields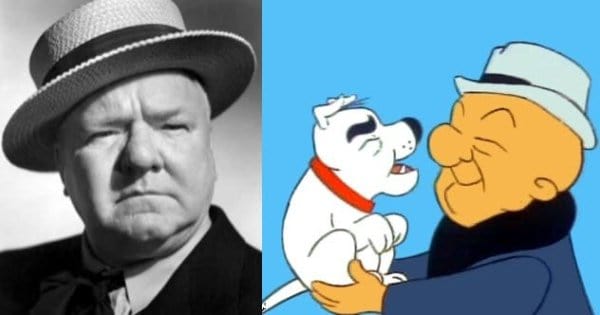 The look of W.C. Fields was about all that was really used for Mr. Magoo, well, that and the fact that they're both pretty funny. The way he had of squinting his eyes though was a big indicator of Magoo.
Yosemite Sam/Red Skelton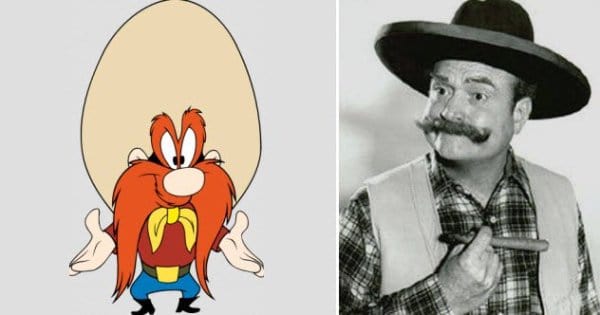 The big mustache, the surly attitude, and the comedic performances all made these two just about kith and kin really. Obviously Skelton was a bit more pleasant than Sam but the similarities are pretty hilarious.
Popeye/Frank "Rocky" Fiegel
Based on a real guy, Popeye was the stereotypical sailor that loved to smoke a pipe and get into fistfights. His customary way of talking was something that's rumored to have been taken as well.
Edna Mode/Edith Head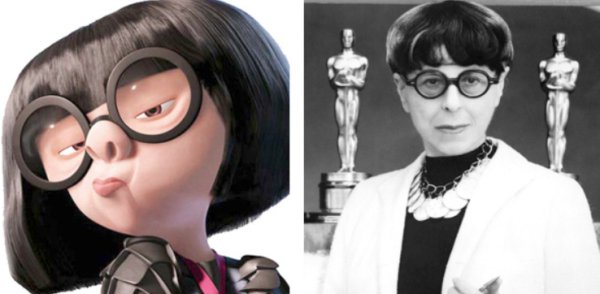 Edna Mode is taken directly from Edith Head. They're both fashion designers, they have no patience for anything that's not pertinent in the moment, and they make no claims to modesty. It's basically the cartoon clone of Head.
Betty Boop/Helen Kane
Helen Kane actually sued the creator of Betty Boop in 1932. It didn't matter so much if she won or not since Betty Boop's fame kind of overtook her own. But if you ask anyone who knows Boop was spot on match for Kane, even taking her catchphrase of "Boop oop-a-doop".
Dennis "The Menace" Mitchell/Dennis Lloyd Ketcham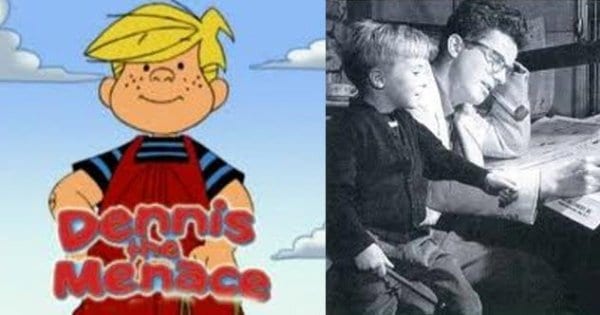 Dennis is actually the product of the cartoonist's own son, who was apparently quite the menace. I kind of wonder if Ketcham's mother thought the cartoon was funny.
Tinkerbell/Margaret Kerry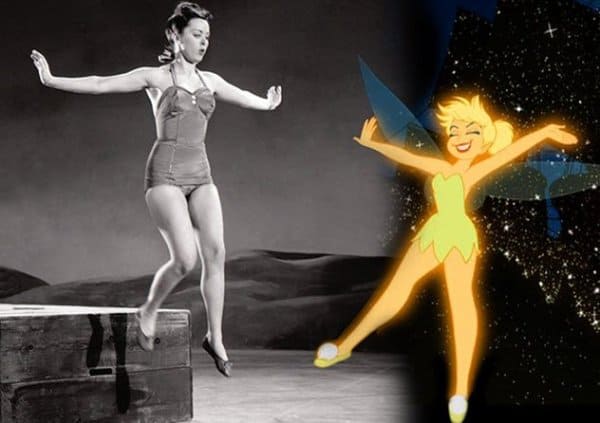 It was rumored that Tink was modeled after Marilyn Monroe, but the greatest rumor is the Kerry was inspiration when Tinkerbell was getting a new look for her role in Peter Pan.
Ariel/Alyssa Milano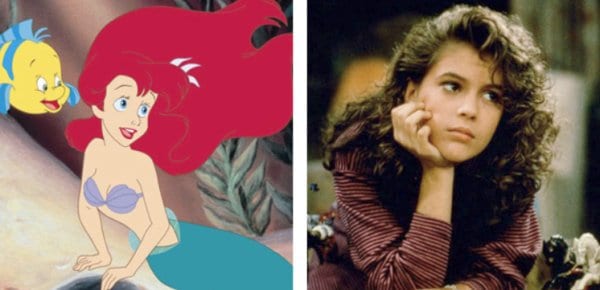 Milano inspired all but the red hair. She was the model for a spunky, strong-willed young girl when she starred on Who's The Boss?.
Archie/Mickey Rooney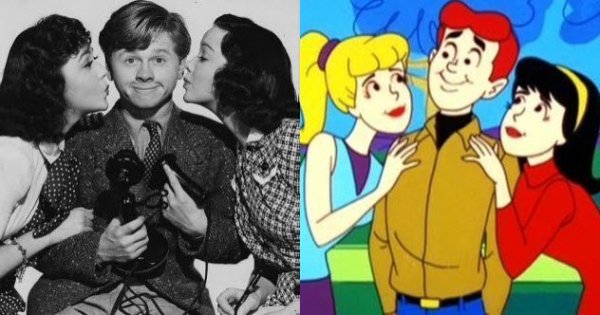 Mickey Rooney was at one time a very popular child star and the original basis for the popular redhead from Riverdale.
Pocahontas/Irene Bedard
There's a lot more of a connection here than many people realize. Bedard was the inspiration behind the look of Pocahontas as well as the voice in the movie.
Ursula/Divine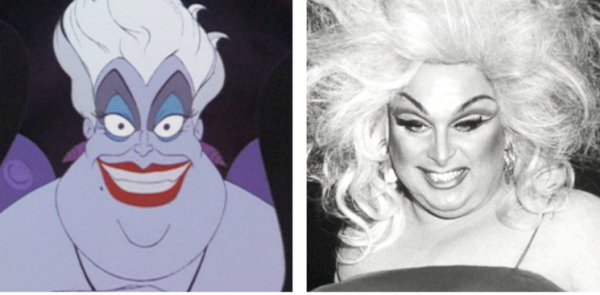 The famed drag queen Divine was the perfect inspiration for Ursula, but sadly she never got to see it since she passed away in 1988.
The likeness on some of these is just eerie, and impressive.