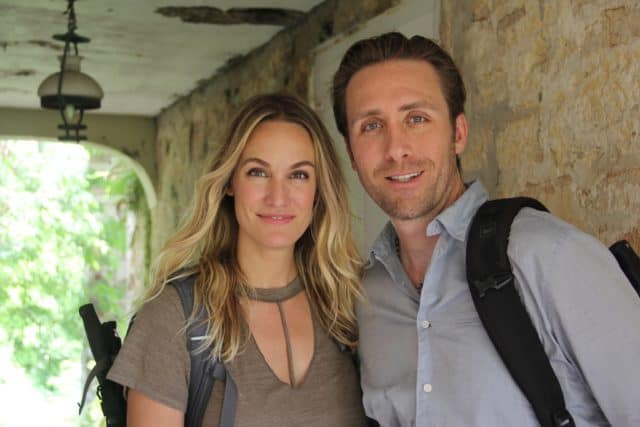 Given its name, it should come as no surprise to learn that Caribbean Pirate Treasure is centered around the married couple Philippe and Ashlan Cousteau investigating stories of lost treasure in some of the most beautiful waters that can be found on the planet. As a result, there is a fair amount of underwater footage, which can prove more interesting than the stories being investigated.
What Is the Problem with the Concept of Lost Pirate Treasure?
The problem with the concept of pirate treasure is that it seems to have been popularized by fiction rather than fact. Historically, the one pirate known to have buried some of his treasure was William Kidd, who had hoped to use it as a bargaining chip after he had overstepped his boundaries as a privateer commissioned by the British crown. Unfortunately for him, that ploy failed. Furthermore, his buried treasure was dug up by Governor Bellomont in the New World so that it could be sent to Britain for use as evidence at his trial.
Regardless, the fact that Kidd had buried some of his treasure fueled further stories. Some of these stories involved Kidd, but as time passed, more and more of them attached themselves to other well-known pirates. As a result, it is no wonder that such stories went on to inspire popular fiction, with the best-known being Robert Louis Stevenson's Treasure Island, which cemented the concept in the popular consciousness. Since that time, there have been numerous expeditions to find the buried treasure of various pirates in various places, but so far, said expeditions have not had a lot of success with their efforts.
Does This Mean That There Is No Treasure Out There?
With that said, it is important to note that while pirate treasure has been exaggerated beyond what the evidence will support, the concept of buried treasure as a whole is something rooted in the facts. After all, hoards of valuable items are uncovered on a semi-regular basis, whether by archaeologists, by enthusiastic amateurs, or by ordinary people who were just fortunate enough to stumble upon them.
There are a number of reasons why these hoards exist. Sometimes, they exist because of a disaster. For example, some ships of the Spanish treasure fleet are known to have sunken into the sea, thus bringing their valuable contents with them. In fact, there is a something of a dispute between American salvagers and the Colombian government over one such ship called the San Jose at the moment, though it remains to be seen what will happen in the end.
Regardless, other hoards exist because their owners buried them but were never able to recover them, whether because they had died, they had forgotten the location, or they were unable to return to the location. This can be seen in how some hoards do not consist of precious metals and other items that would store well, but rather things of a more personal and in some cases even a more mercantile nature. Moreover, there are even cases when hoards were of a votive nature, meaning that they were put in their resting locations for ritual purposes.
Whatever the case, there is nothing wrong with watching Caribbean Pirate Treasure. However, viewers should always maintain a degree of skepticism when discussions of pirate treasure comes up because extraordinary claims demand extraordinary proof before they can be believed.
Save
Save