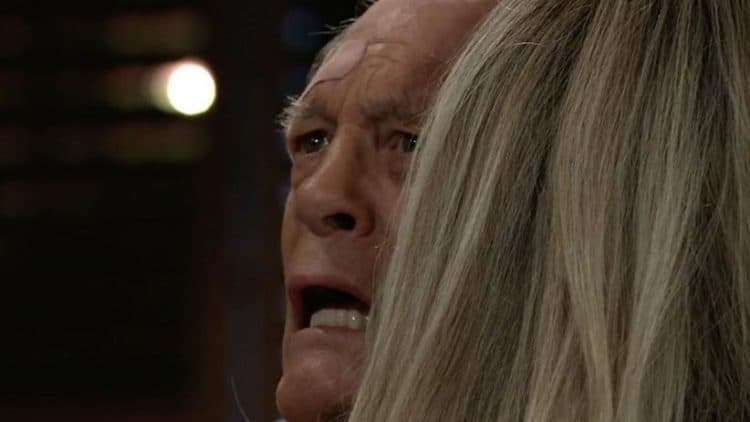 General Hospital fans know that this is a short week for them, and that's heartbreaking as no one wants to wait until things are uglier than they've been to try and make things right. We saw that Jordan, Curtis, and Stella want to make a visit to the glorious Dr. Massey (Chandra Wilson) and they have a plan. They're bringing her in on it, and they have to find a way to see if their idea is going to work or if they are too farfetched in their way of thinking to make thing work for them. They do have some ideas in mind, but they don't know if those ideas are good ones or if they are a horrible situation. We don't know, either. But that's not the point. The point is that they have to figure things out on their own. But they will have to go through that situation with a small thought that it might backfire.
We also saw that Sam had words of encouragement to offer. Sonny had to consider his next step, and things were getting out of control in his own life. He's not in a good place with anyone, and it's not going to work well for them. They have to work on their situation, and they are all trying to make sure that happens. They have a situation to resolve, and that situation might work better if they have something else to think of at the time. They are not going to find this is a good situation for them, but they are also not going to find that it's impossible. Sam's encouragement was what everyone needed to hear, and it might just bring about the correct changes everyone needs to make in their lives. She's been there for them, and it might help that she's so good at what she does.
What's Happening on General Hospital
#BehindtheScenes: @GreysABC star Chandra Wilson checks into #GH TODAY! Don't miss her special guest appearance. @donnellturner1 @VinessaAntoine @valentinifrank #VerneeWatson #GH55 pic.twitter.com/4sqnrJq0BK

— General Hospital (@GeneralHospital) August 27, 2018
We love her so much we cannot even tell you, and we are so happy that she is back for a short time this week. We will take whatever time she can give us, and we won't even complain about it. She's one of the best 'doctors' in the world, and she's one of our favorite people to watch on television, and we cannot wait for her to come back — because we know they're going to ask her again, right?
What's Next on General Hospital
"… what brings you here today, for family counseling?" #GH55 pic.twitter.com/vydrNxt3Ky

— General Hospital (@GeneralHospital) August 27, 2018
Oscar has a visit in mind, and it's to Sonny. He has to clarify a few of the issues he has to deal with, and he wants to know how to get his dad to pay more attention to him and to make sure things work for him in a way that's not too dangerous or upsetting. There's a question he needs handled, and it better be one that they can work on together. He's a boy, and he has questions for Sonny, and we think that Sonny can help him with at least a part of what he wants to know. He's there for him, and that will work out for the best for everyone. And then there is the fact that we have to deal with what's going on with Kim. She's going to share an update on Nelle, and that will work out for all for all of them in a way. Perhaps they will figure it out themselves, or perhaps they will not.
We know that Julian is also going to attempt to figure out a way to make Brad feel better about himself. He's stressed, worried, and upset about all of it. What he did was horrible, and he knows it. And now he has to live with the fact that all of it is blowing up in his face and it's falling apart around him. He's got his own issues to deal with. He's got his own life to contend with, and it's all a mess.
Stay tuned for more General Hospital and be sure to check out TVOvermind daily for the latest General Hospital spoilers, news, and updates.
Tell us what's wrong with this post? How could we improve it? :)
Let us improve this post!