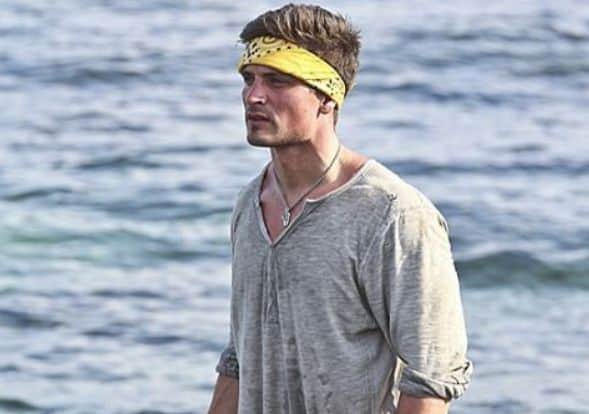 Some people like watching Survivor for the entertainment factor. But others are so into the show that they actually join "leagues" and pools to see who is going to get kicked off and who is going to survive. And for the first time all season, 85% of a pool of "Survivor: Kaoh Rong" readers believe that a medical evacuation will send home one unlucky castaway. However, who is most likely to get tossed off the show?
According to website Gold Derby where odds are derived from the predictions made by contest entrants, in Wednesday's episode, titled "Signed, Sealed and Delivered" 25% of their readers think Caleb Reynolds will be gone, resulting in 3/1 elimination odds. The former "Big Brother" star is in top physical shape and has a strong alliance with the three girls in his Gondol (Beauty) tribe, but will his arrogance get the better of him?
Rounding out the other most likely castaways to get the boot, Alecia Holden is in third place with 13/2 odds (14% chance), followed by Aubry Bracco in fourth place with 14/1 odds (7% chance) and Peter Baggenstos in fifth place with 25/1 odds (4% chance). See up-to-date "Survivor" odds and rankings for all of this week's questions right here.
Who do you think is getting the boot?
Tell us what's wrong with this post? How could we improve it? :)
Let us improve this post!