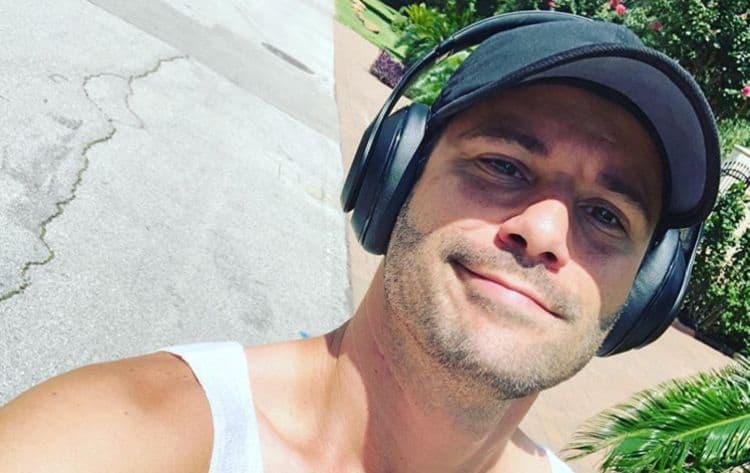 Brandon Bordelon is a reality television personality who is best know for his appearances on season 2 of the reality television series "Dating Around. We, along with fans of the show were wondering what has happened to him since he made his appearance in 2019. We followed up and learned some interesting things about him in the process. Here are 10 things that you might not know about Brandon Bordelon, for your entertainment and information.
1. He is a native of New Orleans
Brandon joined the cast of "Dating Around" in 2019. This is when filming actually commenced for the series that made its second-season premiere on June 12, 2020, on Netflix. He is a native of New Orleans. Our official introduction to Brandon tells us that he is a fun guy and you never know what you're going to see when he goes on his blind dates because he is always full of surprises.
2. He's been affected by quarantine like everyone else
Brandon did make a post on social media that promoted his debut on the premiere showing of "Dating About" on Netflix. The show aired on June 12, 2020. He hasn't been as prolific recently and we're assuming that he's following suit with everyone else and staying at home.
3. Brandon is a school teacher
We learned that Brandon Bordelon is a kindergarten teacher. He has been teaching this grade for 3 years now. He teaches for a charter school. This gives us our first clues about who Brandon really is in his personal life. It's interesting that he chose the younger grades for his profession. This tells us that he has patience and that he enjoys helping young children to learn.
4. Brandon Bordelon is looking for love
As far as we know, Brandon has not yet found the love of his life. That's why he's on the show agreeing to go out on blind dates with guys that he has never met before. We can also deduce that he's courageous because walking into the unknown can be an unsettling experience. This shows you just how far he is willing to go for the opportunity to meet the man of his dreams. He is also adventurous so a date with him is likely to be anything but boring.
5. His friends have his number
Brandon Bordelon's friends know him better than most. They offered their description of who he really is in his personal life. He's the kind of guy who knows his friends and he's not afraid to poke fun at you and be sarcastic. Yet in the same regard, he looks after the well-being of those who are in his circle of friends. He ensures that everyone is well looked after and comfortable. His sarcasm is all meant in good fun.
6. Brandon has had a shaky love life
We also learned that Brandon Bordelon has been involved in two very close relationships in the past. Although there wasn't a lot shared about them, he had "very close calls." This could either mean that they nearly resulted in a full commitment or perhaps they were dangerous. We hope that as the show continues we'll learn more about his past. For now, it remains a mystery that we can only wonder about.
7. He is required to date 5 people on the show
The contract that Brandon Bordelon signed to appear as a member of the cast of "Dating Around" stipulates that he will go on blind dates with five people. So far, he's gone out with Ronald, Justin, Jonathan B, Jonathan L., and Andrew. The two that he seemed to form a real connection with are Ronald and Justin.
8. He knew Ronald beforehand
Although neither of the men was aware of it, Ronald and Brandon had already met at another time in the past. Both of the guys were on Tinder and this is the dating site where they became acquainted. They had spoken a few times 3 years prior to the arranged date on the show, so it wasn't exactly a blind date. The producers of the show didn't seem to mind that the two had spoken in the past, and they continued forward with both men in the show. It isn't like they had formed any real connection on Tinder. It's a site where a lot of people meet one another and share a few exchanges, but often, nothing further comes from it than a bit of social banter. Still, it's worth noting that it wasn't exactly a blind date.
9. It looks like Brandon and Justin are not together anymore
Justin had the time of his life on his date with Brandon, but the fact that he was moving to a different city would have made it difficult for the two to carry on a normal relationship. It was recently seen in a social media post that Brandon appears to have moved on in his love life. Although he didn't' come right out and say it, we see him in a photo on a sailing trip and another guy who is NOT Justin has his arms around him and the two definitely look cozy. His hashtags indicate a #gaycation, which lets us know it's not likely just a gathering of friends socially.
10. You can follow him on Instagram
If you're a fan of Brandon Bordelon, then we have a great resource for you to check out. Bordelon can be found on Instagram. We accessed the site and there is a really cool video and you can learn more information about him. This is a good resource for fans who want to keep up on what's currently trending in Brandon's life and to find out if he finds the love he is looking for.
Tell us what's wrong with this post? How could we improve it? :)
Let us improve this post!