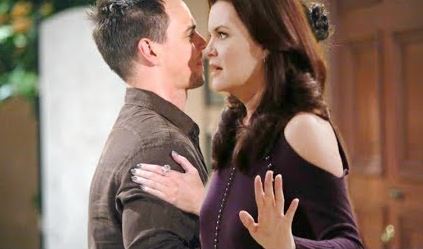 The Bold and the Beautiful fans know that Wyatt and Katie are spending a lot more time together now that they've decided to spend some time getting to know one another. They have not made many good choices in the past, but we do think that they might just have a chance to get what they want from one another, but only if they can focus on their own relationship and let things that don't concern them go. After they saw that Zende and Maya spent some time alone together in the private bathroom of the jet, they decided that there must be something going on.
We all know what these two are going through with Nicole. Not that it means they should be given a chance to allow this behavior to continue, but we do know that they are going to do what they want despite what anyone else has to say about it. All we know is there is a chance that they might hook up.
And we don't think that Katie and Wyatt get to have any say in that. We think there is a good chance they should focus on their own lives rather than bothering with the lives of others. They have enough going on and enough to deal with on their own without worrying that someone else is going to turn around and do the same. If they don't focus on themselves, will they ever find a way to make their new relationship work?