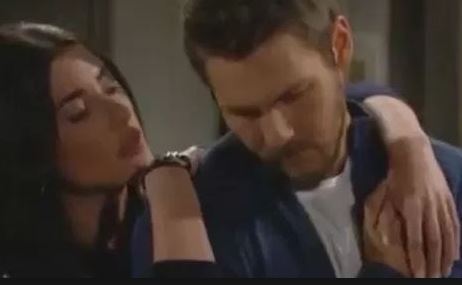 The Bold and the Beautiful fans know that Steffy will do whatever it takes to get her man back. She's sorry for what she did when she thought he was dead. She's sorry this all happened, and she's very happy that Liam managed to talk his father into saying it was no Ridge who did this to her father. That's what is going to change her for the better right now. She's happy that she feels Liam did what he had to do to get his father to let Ridge go out of jail by saying maybe it wasn't him who pulled the trigger.
She has no idea Bill let this happen because Liam admitted that he is the man who shot his father. He thinks, that is. We really aren't sure that any of this happened, but whatever. At the moment, Liam is in a bad place and he's not sure how to go about this. Steffy feels that because he's been spending time with his father, this means he has decided to forgive Bill. She's hoping it means he will forgive her, too.
She will apologize again, tell him that she's so sorry, and ask him to make room for her in his life once again. She has no idea that he's been kissing Hope, that he's been feeling things he shouldn't feel, or that he's been thinking of ending their marriage for good. It's all bad news, but they have to get over it somehow.