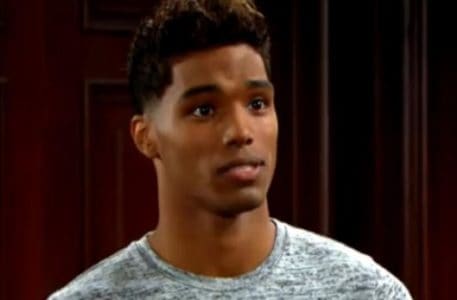 The Bold and the Beautiful spoilers tell us that something big is going down with Maya and Zende. And we don't know what it is. Why would they be keeping a secret from anyone, especially Nicole in this time? They might have a secret that's going to be quite big in the future, but we are going to see this week bring more issues for Zende and Nicole than they might be able to handle. At the moment, they have an issue to contend with that might just leave them in a bind.
There's a party being thrown for Zende, and he wants this honor. He deserves it. He's worked hard, and he is going to enjoy every second of it. Well, he will enjoy it until he realizes that his own wife bails on him in the middle of the party and takes off. That's not what they signed up for, which makes it a rough situation for him. He doesn't want to see this kind of deal go down, and he wants his wife with him.
Why did she leave? Did something happen? And will she be able to explain to him what it is? Or will she just make the same selfish decisions she's always making these days and end up in more trouble than she's worth fighting for? She's a mess, and we have a big feeling that Zende isn't all that interested in dealing with her personal issues right now. He seems to want more for himself.