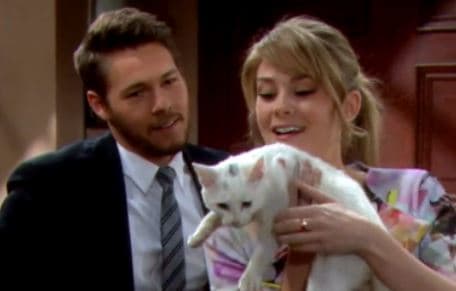 The Bold and the Beautiful fans aren't sure what to think at this point. There are so many rumors, so many changes to story lines that have been floating around for so long, and so many things that aren't real, and we just don't know what to think. Liam has now accepted an invitation that we know is a poor choice for him and for his future. He's still not sure how he feels about Steffy and Hope, but he did take Hope's offer to move in with him and run with it. It was not a good choice, and it's probably going to haunt him. Hope, of course, is more than a little thrilled.
And that's just her being nice, of course. She didn't ask him to live with her to be with her. Just to get out of Steffy's house and to get out of his old life while he starts fresh. Of course, she has some seriously alternative plans for him he knows nothing about, but he doesn't know that and won't act like he knows that for a while.
Liam is, and we don't even say this lightly, not always as bright as he should be. We don't like to think he's just that dense, but we do think that he has no idea just how manipulative the women and the men in his life are. We like to think he's just naïve, and we probably aren't all that wrong with that particular sentiment in life.