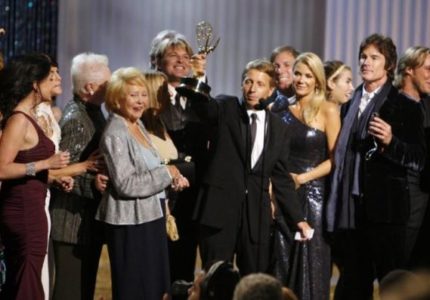 The Bold and the Beautiful fans know things rarely ever go the way people want them to go. We see that firsthand as we see how Sally is reacting to all she's done. She did what her grandmother told her to do, and it ended very badly for her. She's not the same woman she was when she showed up in town looking to take over her grandmother's business and build it back up. She let Shirley get to her, change her, and corrupt her. Now she's regretting it all. She's lost the man she loves, the sister she's always wanted, and the respect of everyone in the community. Now she's filled with a sense of horror and upset as she realizes that the Forrester family doesn't back down. They're not going to stop where she wants them to, and they're going to spend the rest of their lives going after her.
She's hurt people she loves, and she knows it. She knows she's done things that are horrible and unwelcome, and she can't change that. She can't make things right with the people she loves if she can't even get past how she feels. She wants to do the right thing, but she doesn't know how to do it. Can she make people realize she's not the bad person they think she is, or will she continue to do the wrong things because that's what her grandmother wants her to do? When will she realize that her grandmother's way is not the way for her? Shirley doesn't care how Sally feels. She tells her that her feelings are wrong and that they are making more money than ever.
But Sally is right, and things are not going to look good for them as the time passes. They Forresters are after them, and they can't do anything to stop it. Will they be able to get Coco back on their side? Will Sally do what she can to make things right with her sister? Will they finally stand up to their grandmother and tell her what they really feel about her?