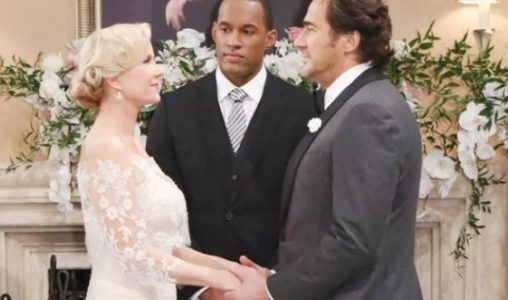 The Bold and the Beautiful fans are going to see Brooke and Ridge fall off their feelings of relief and happiness that he's been cleared of charges of shooting Bill, but this week is when they are finally going to realize that Bill dropped the charges. And they certainly want to know why this happened. They want to know why these charges were dropped, what made him make this decision, and why he made this decision. He's not happy about it, of course.
But things are not going to change for them if they choose to dig into this and keep looking. What they need to do is let it go and stop wondering. The good news is that he did drop the charges and there is nothing for them to worry about. The bad news is that they will worry about it. They should drop it and let it go, but all they're going to do is pry.
Prying is going to get them in more trouble than they care to admit, and it's going to put them in a bad place as a whole. They are going to find that they can't handle what is going on in their lives when they find out the truth. But they can't just let a good thing be a good thing. And they will find that this is a poor decision at the end of the day. They should have left well enough alone, but they just cannot do that already.