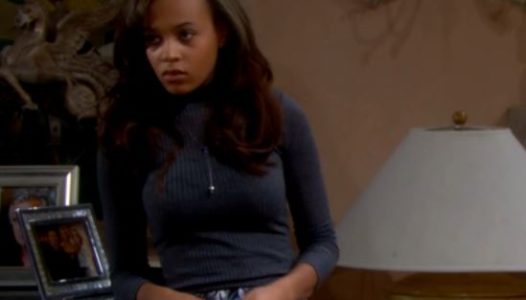 The Bold and the Beautiful fans are not going to be surprised to see Nicole make the choice to not be there for her husband during a moment that's very important to him. She's a selfish girl who can't make her life anything other than her own life, and she's completely unwilling to spend any time focusing on anyone but herself. She's not a good person these days, and we suspect Zende won't take much more of her behavior.
She's already trying to take her sister's baby back from her, she can't get pregnant, she's an emotional wreck, and she's decidedly immature. And now she's refusing to be an equal partner in their marriage, and he's not happy about it. And we have a feeling this is just one more thing he won't put up with for much longer.
Will he be able to save his marriage, or is he simply on the cusp of giving it up due to his wife's crazy behavior? We really don't know what is going on with them, but we do know there is nothing we can to do stop this trainwreck. Will Nicole figure out what her behavior is doing to her marriage before it's too late? We really don't know, but we aren't even sure it will matter at the end of the day. She doesn't seem all that concerned with what's going on. It's not her concern right now, and that's part of her problem.