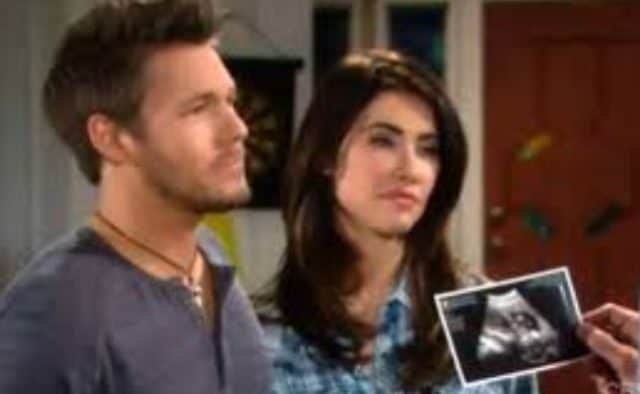 The Bold and the Beautiful fans are curious. What might happen if there is a pregnancy for Liam and for Steffy? If there is some chance they might end up with one another and they might have a future ahead of them, what might happen to them in the meantime? Is there a chance they could further work on things or might they have bigger problems to deal with? We aren't entirely certain where they might end up on this road they're on, but we do think there could be a chance for them.
Can they make it work and get to where they need to be? Can they make it happen for themselves? We just don't think it will last. For one, there is no chance in hell that Bill won't make some kind of mistake or they won't get into trouble and found out. They will find out that things aren't as they seem.
And when that happens and Steffy is pregnant with Liam's baby, will he wonder if it's his baby? Will he think it might be his father's child? Is that a remote possibility for the men in this family and for this woman who can't get her life in order right now? Is there a chance they might just find nothing is going to work in their favor? We might seem some daddy issues in the near future, and they might have a lot more to do with his daddy issues than his own.