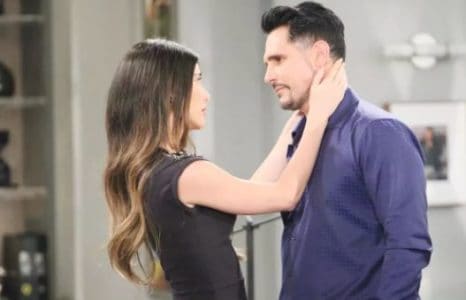 The Bold and the Beautiful fans know that there is a big chance that Bill is going to upset Steffy again. He's trying to prove to everyone he is a good person and that he doesn't want to have Steffy in his life so that he can make his other plan a little more interesting. And now things are taking a serious turn for the worse. There is a chance that they are going to find one another in a conversation that might just upset her. She's in a place that leaves her very vulnerable. And he's going to make an off the cuff suggestion that they should have a future.
She is so not into that, and he did promise her that he would back off and stop with the talk that they would have a chance to be together. They are in a bad place with one another and with Liam, and these conversations don't help their cause.
And now we have to sit back and wonder what might happen otherwise. Will they have a chance to get to know how the future might play out if they were together? Has Steffy considered this? Maybe she should, since we believe he has a big plan in motion that will give him precisely what he wants in terms of what she is getting from him. We don't know for certain, but we think there is a chance they might just have some problems if he continues to talk to her like this.