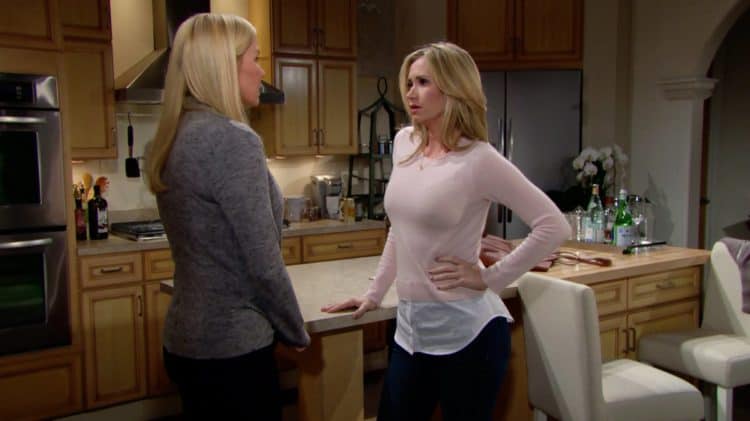 Bold and the Beautiful fans are loving the way that some things are happening in the world right now. Things are taking a turn for the better for some people, but not for all people. There are people and things that will change in the year to come, but we want to talk about a few people. We want to talk about the many things that might happen with some couples this year. Ultimately, we want to talk about the fact that we think that there are a few couples that none of us want to see get back together, but there are more than a few that will get back together. These are the couples we don't want to see make it work again, but we think they will do what they can to give it a chance. We don't know for certain, but we think that there is nothing that we can see happen until it happens.
Liam and Hope
Okay, here's the deal. They will get back together. After all, he just asked her to marry him this week. It was a proposal with a lot of stipulations and a lot of bad news, but he did it. He will be with her, but it will not work. They both have to realize that it will not work for them before they both realize it will never work. He need someone who is more mature and more sure of herself. He needs a woman who doesn't need her own mother to make her decisions for her or to tell her how to live. She needs someone who is willing to put up with her mother being the third person in their marriage, but she ultimately needs to grow up and mature a bit before she can be a wife or a mother to her kids.
Brooke and Ridge
And then there's these two. They will divorce at some point, but not before they spend some more time trying to make it work. Their strange desire to be together even though they are clear that they are not the number one priority in one another's life is just too much for us. We just can't with them. Why do they continuously try to make it seem as if they want to be together when we all know that there is literally nothing they want less? They can only make this work when they have no other things to worry about, but Brooke will never stop interfering in her daughter's life and in her love and in her motherhood. She will never make her daughter less of a priority in her life, even though Hope needs to let her, and there is nothing she can do about that. We don't know, but we don't think that they can even make this work if they did that. But, they will be back together before much longer. It's a thing they do.
Flo and Wyatt
We have to say that we think this one is happening. We hate it, because we love Sally. But, we do think that he might just take it upon himself to reconnect with Flo, again, when she's back from wherever she's been. We think that the story is that she's been recovering from her surgery after helping to keep Katie alive all this time. But, there's more to this than we think meets the eye. We think that he has feelings for her he cannot ignore when she's in front of him. As long as she is not there, there is a chance he will not allow his feelings to come out. But, when she's back, he won't be able to help it. We do not want to see them together. First and foremost, he belongs with Sally. We love them. Second, Flo is a hot mess who doesn't make much sense to us. She's a liar and she's not someone who has ever once been honest with Wyatt, and that is not something we are okay with. Him being all right with all her lies makes him appear to be someone who is not the kind of man we know him to be.