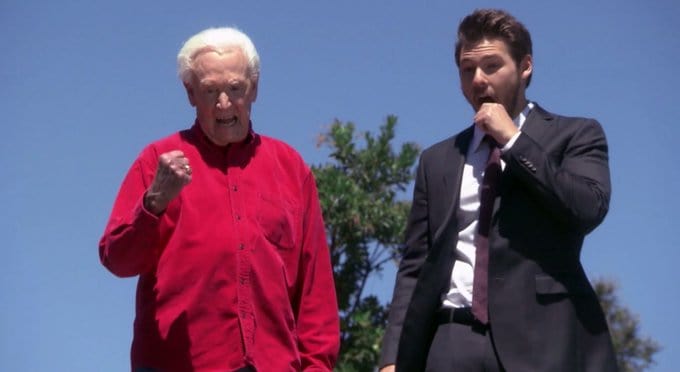 Bold and the Beautiful fans love a Classic Clash, and we feel that there is nothing more iconic that the one we are about to see. This might go down in history as one of the best ones ever, and we love it so much. This is the day when we get to go back to 2018. It's not a long time, but it's a big time. This is the day that Brooke and Taylor have it out with one another and ruin a perfectly nice day. That day happens to be the wedding of Hope and Liam. They are furious about their issues, and they decide to stand in the kitchen screaming at one another and making a scene as they blame one another for every issue they have ever had in their lives. It was an ugly day, and it was also the day tha they ruined the wedding cake by throwing it at one another like it was their job. Steffy and Hope find them in the kitchen making a scene, and they are horrified their mothers would do this. So, they do the reasonable thing and make both mothers, covered in cake from head to toe, come into the reception and tell the rest of their family what they did and why the did it. And, now we want to go back into time and look at the history of Brooke and Taylor and where it all went wrong.
Taylor the Doctor
The reason that Taylor eventually shows up in LA and into the lives of the Forrester family is because she's a psychiatrist. Her own childhood caused her to want to grow up and go into this line of work to help those who need it the most. She did what she could, she tried to help, and she eventually came into LA to help out with Ridge in his time of need. He was in a dark place when his wife, Caroline, was diagnosed with leukemia. He needed to be there for her to help her out, and that's what he did. When Caroline dies, Ridge begins to have feelings for Taylor, which upsets Brooke. She was certain that with Caroline out of the picture, she'd have him back all to herself again.
The Wedding
When he begins dating Taylor, she is eventually very turned off by the fact that he has such a crazy ex in Brooke. She's not looking not deal with this in her life when Brooke manages to end their relationship, and she makes it her mission in life to just take off. She's not having any of this. So, she takes off to a tropical island in the Caribbean, and that's that. Brooke thinks she has won, except for the simple fact that Ridge decides he'd rather be with Taylor, follows her, they get married, and everything goes south for Brooke. The biggest problem occurs when Taylor manages to win over Stephanie, Ridge's mother. She's known for being more than overprotective, and she is also known for her serious hatred of Brooke.
Taylor's Mistake
The mistake she made occurred a year later, when she was trapped in the mountains in a cabin dying of hypothermia. She was with her med school mentor who happened to be a virgin. He was also dying, but she didn't want him to die a virgin and slept with him to grant his last dying wish. She then wrote a note about it to Ridge because her guilt was too much. Stephanie found the letter, and she got rid of it. She didn't think that Ridge needed to know this. During this time, Ridge found solace with Brooke, and even Taylor showed up alive and well and not dead at all, he still decided to be with Brooke in that moment. He ended his marriage to Taylor, and things just got so much worse for both Ridge and Brooke from that point. Taylor was now unhappy and frustrated, and she and Brooke decided that this game was on and they'd take one another down for good. They have since spent every possible moment making sure they try their hardest to do just that.