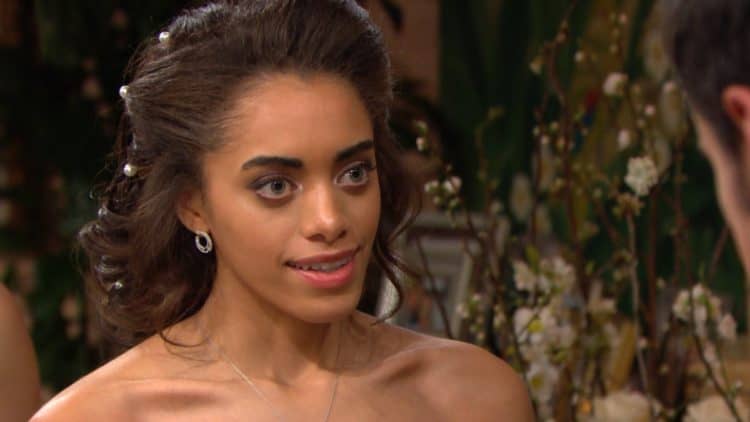 Bold and the Beautiful fans are excited about more than just a few things around here. We are loving the throwback episodes and theme weeks, for one. We cannot get enough of that, and we are just going to hold on to that feeling until the time comes that we start to grow tired of seeing shows we've already seen in the past and want more. Life is about taking things moment by moment right now, is it not? We cannot decide if there is anything that we want to do more than see new episodes or take a little more time to look back in the past since we've hyped ourselves up over this, but we also know that we have so much to look forward to that excites us and makes us feel so good. Now, we want to sit back and share some news we've been hearing this week with you. Maybe you'll like it.
Renewals Galore
The first bit of good news we'd like to share about your favorite show is that it has been renewed for two more seasons. Now, we don't know what that means right now. Does this mean that it's two more seasons once the show is able to get back on the air even if that is not this season? Or is that two more seasons starting right now and counting down regardless how many new episodes we get to see? We cannot be sure, but we are more than a little excited about a lot of this. For now, the news is that this is a show that will be around for the 2021 and 2022 seasons. These will be both seasons 34 and 35, and that he — the producer – is not even a little bit shy about saying how excited he is about any of this is exciting to us. He's happy, and he's so glad the fans love what they see and that they continue to want more. He says that it's the cast and the talent on the show that make it easy for them to succeed, and we cannot agree more. They are good, but we also have to give some credit to the writers for their sheer talent and ability to bring these characters to life each and every day on the screen. It's big stuff, and we cannot wait to see more from them.
Resumed Production Soon?
We decided to bring this one to you last, and you'll see that it's because this is simply the best. We love this. The best for last, as they say, right? However, the rumor on the street is that the cast and crew are preparing to return to work in June to shoot new episodes. Right now, it's all tentative according to what is allowed and what is not, and the dates could change at any moment. However, this is a bit of hope that everyone has in their lives.
According to actor Scott Clifton, the man who plays Liam Spencer, it looks like the set will look a lot different when the cast and crew return to work. It will be smaller sets, fewer people, and a lot more sanitizing and safety measures on hand. They will need to abide by CDC recommendations as well as the State of California guidelines on safety when returning to work, but they are prepared to figure out what to do and how to do it. We find that we really don't care how or what they do as long as they can make this happen for us right now.
At the end of the day, we are just happy that there is even a chance that things might be able to return to normal round here after months of being abnormal and different. The world will never be the same, and this might be the first bit of television that we see working in the new ways. It may take some getting used to, but that's to be expected. This is a situation that we cannot predict, but it's one that we can see on our own as it all begins to unfold — hopefully in June when people come back to work.
Tell us what's wrong with this post? How could we improve it? :)
Let us improve this post!