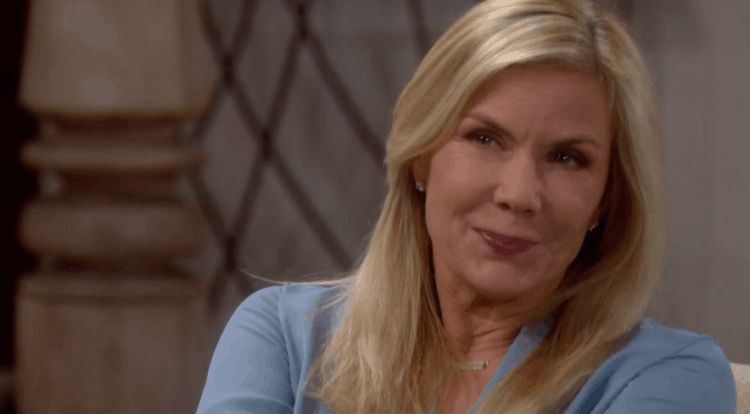 Bold and the Beautiful fans are so excited about the back to the beginning week that we've had. It started with a look back at the very first time the show aired, and it's since been showing us some of the most prolific and most important moments in the history of the show. The moments that really do form the way things have been going over the years. This is a day in which we have been waiting excitedly for. This is the day that one of our most "What the heck just happened," moments is being aired. Today is the day that Hope was in high school, and she was graduating. Her mother threw her a wonderful graduation party to celebrate, and she was there with her boyfriend, Oliver. This party turned into a horrible mess when her mother and her boyfriend accidentally slept together, and we want to go back and talk about the many, many, many questions we have about this entire situation.
Why on earth made Oliver think Hope changed her mind?
If there is one thing that we know about all of this, it's that we know Hope doesn't want to be like her mother. She'd made it very clear much of her life that she was not going to be like Brooke, and that meant that she was going to wait for marriage to lose her virginity. Oliver had tried on multiple occasions to get her to change her mind, but she didn't do it. She was adamant, though, that it was not happening. So, when she was willing to lose her virginity standing against a wall at a party her own mother threw for her after months of saying no, what made him think that she was all right with that?
How did Brooke not know the difference between the body of her grown husband and a teen boy?
We have to sit back and assume that there are some very significant differences between Ridge and Oliver, even that long ago. This was a show that aired a decade ago, but Brooke and Ridge both still had grown kids. We aren't saying that Ridge is in bad shape at all. He is not. However, he absolutely does not have the body of a fit teenage boy, and yet Brooke didn't know the difference? We can say the same about Oliver, too. He had to know that Brooke's body was softer and not nearly as fit or in shape as Hope's would be, and yet neither of them seemed to care. Also, we have to assume that after years of being with Ridge off and on, Brooke had slept with him enough to recognize his moves and his body, but not this time? Yeah….right.
Do masks make that much difference?
Um, no. They do not. So, while this entire situation as entertaining as it needs to be for a television program that shows us things are just crazy and whatnot, this is too much for us. We cannot handle the fact that a few white masks and some hoods are enough to completely mistake two people for different people. Okay, we can reconcile that maybe for a second from across the room far away in the dark you might think that someone is someone else, but that all has to change when you get up close and personal. There's just no way, right?
How could they just not know?
They entire thing just doesn't make a lick of sense to us. They didn't even realize their mistake until much later, and that doesn't make a lot of sense. First, Ridge wasn't even there. He was working to ensure that his own daughter, Steffy, didn't show up to the party to ruin it for Hope. They'd had such a tumultuous situation in their lives for so long at that point, and this was just one of those situations that did not work for them. There is nothing that is less confusing than this. We get that it might have been a quick case of mistaken identity, but we maintain that we don't think for a second that it could have lasted.
Tell us what's wrong with this post? How could we improve it? :)
Let us improve this post!