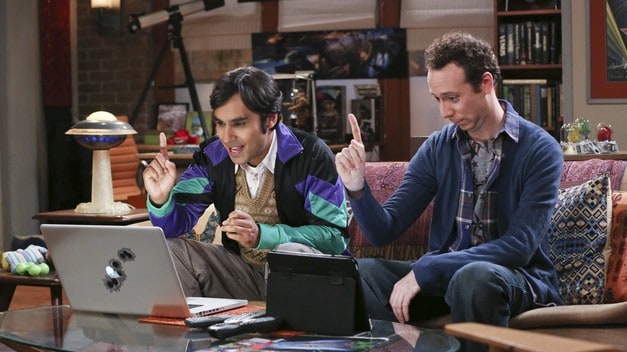 The last episode of The Big Bang Theory featured a very depressed Raj as his financial issues saw him having to live at either the Walowitz household or with Penny and Leonard. At one point in the episode when Raj and Stu are making up the couch at Howard and Bernadette's, Raj brought up the idea of he and Stuart finding a place together. Stuart balked at the idea insisting that he would be mooching off Howard and Bernadette for as long as he possibly could. But that got me thinking.
While the biggest names of the show would be most logical for a spinoff series, I think it's Raj and Stuart who would be the most successful. If a show like Two Broke Girls can be as successful as it has, you don't think that a show based on Raj and Stuart's single lives would work? It 100% would. Stuart has proven that he can carry plenty of scenes and I don't see there being an issue of "too much Stu" at all. Raj is already a proven show star so I wouldn't be worried about him.
The show premise is simple. It would be called Two Broke Guys and Raj and Stu would be the co-owners of Stuart's comic book store. The show would take place mainly in the store with guest appearances by Big Bang Theory stars but also a completely new and ancillary cast to support the two. Then the show would obviously focus on their love lives, how broke they are, and all the hilarious situations they get into.
This is a total win, right? If producers are reading this, I want a cut of the show's proceeds.