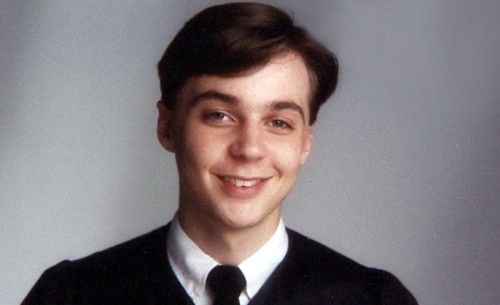 For those of you wondering if The Big Bang Theory will go beyond 10 seasons, it certainly seems that the creators have no intention of slowing down. Also, if you think the show is just going to stop at Big Bang, think again. Rumor has it that a Big Bang Theory prequel could be on the way. Here's the latest info according to USA Today via Deadline:
Deadline says the new comedy would be titled Sheldon and would center on a 12-year-old version of Sheldon Cooper, the idiosyncratic genius played by Emmy winner Jim Parsons on the CBS hit. A script has not been written, the report says. Bang co-creators Chuck Lorre and Bill Prady and executive producer Steven Molaro, who oversees day-to-day operation of the show, are said to be involved in developing the new show, as is Parsons, The Hollywood Reporter says. No other cast members are involved in the prequel.
Neither CBS, home of Bang (Thursday, 8 p.m. ET/PT), nor Warner Bros. Television, which produces the 10th-season series, would comment on the reports. Talk of a spinoff takes place as Bang's future remains to be determined. The show's current deal expires after this season and new contracts would have to be negotiated with actors Parsons, Johnny Galecki, Kaley Cuoco and their castmates, who are expected to seek raises. According to Deadline, the two shows could co-exist on the same schedule.
Here's what I'm thinking and it's only one thing: Doogie Howser. Look, I loved Doogie Howser M.D. so I might be bias here but any kind of iteration of that show has potential in my opinion. Normally I'm not a huge fan of spinoffs but if they find the right actor to pull off Sheldon at a young age it could be pretty awesome. Then again, there might be a huge fan base that gets totally irritated if young Sheldon breaks from his serious character. Remember, when Sheldon first appeared on The Big Bang Theory there was barely any personality. Stickler fans might want younger Sheldon to be cold, almost emotionless in a Spock-like way. Guess we'll see. I'm actually somewhat optimistic in seeing Sheldon pre-Leonard and everything that would come along with it. Time will tell.