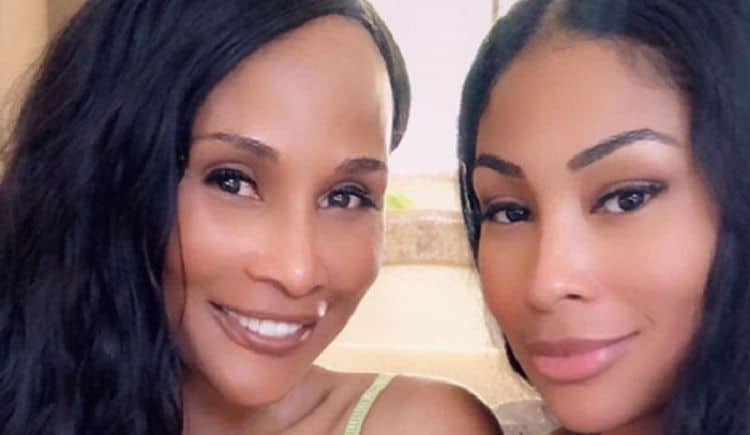 You know her face, but do you know much about her life outside of her work? Beverly Johnson is one of the most famous models of her time, and she's made some seriously big strides in her professional life as a model. While she's clearly been gifted a pretty face, she is so much more than that. She's intelligent, lovely, and she's in control of her own life. She's someone we should all get to know a little better because she's someone we should all look up to as a role model.
1. She's From Buffalo
She was born on October 13, 1952 in Buffalo. She grew up here, and she attended Bennett High School during her teen years. We don't know much about her father, but we know that her mother is Gloria. No one mentions much about her father, and we are not going to speculate on his life.
2. She's the Eldest of Two Children
She's the oldest of her mother's two children. This automatically makes us think that she's probably always been a very wise and very responsible young woman because most first-born kids are that way. we also don't know if her sibling is a brother or a sister.
3. She Always Had Dreams and Goals
Growing up, Beverly Johnson knew she was going to live a big life. She was going to be an attorney. She was also a champion in the swimming department, but she knew that her goal in life was to be lawyer, and she worked very hard to ensure that would happen for her.
4. She is Educated
She attended Northeastern University when she was done with high school. She studied criminal justice while there to help her further her education and career as an attorney. It was in college that she decided to try her hand at modeling in her free time, and we can say that it worked out quite well for her.
5. She's Been Modeling Since 1971
She was in college and in need of a job, so she decided to try her hand at modeling. That was 1971. By 1974, she was on the cover of Vogue, which is one of the most exciting and most respected jobs any model could land. She was also a history making cover, too. She is the first ever African-American model to appear on the cover of this magazine in the states.
6. She's Been Married Two Times
She's a woman who thought she knew what she wanted, but it didn't pan out for her, and that's all right. She wed her first husband, a real estate agent by the name of Billy Potter, when she was only 19. That was 1971. They were married only four years. She remarried when she was 25, in 1977. She was divorced two years later. She did have another high-profile relationship that we are aware of in the 90s. She dated actor Chris Noth for five years during that time.
7. She's A Mother
She's only got one child, and we have a feeling that her daughter, Anansa, is the light of her life. She had her little girl with her second husband. He was 15 years her senior, and their daughter was born in 1978, only a year-and-a-half after their marriage. They divorced the following year.
8. She's Engaged
She may have said once or twice following her two failed marriages that she's not going to get married again, but she's changed her mind now that she's found the love of her life. His name is Brian Maillian, and they are engaged to be married. Her engagement story is a very sweet one. His mother took off her wedding band at the table one night, passed it to her son, and he got down on one knee and asked the 67-year-old supermodel to be his wife. She accepted, and we are currently crying just a little.
9. She's Not Wearing His Mother's Ring, Currently
Despite the sweet engagement story, his mother only let her wear the ring for the day. Of course, that is her own ring and we are certain she will probably leave it to her son at some point, but it's a reminder of her lovely marriage. So, she wore the ring for the day, gave it back to her future mother-in-law, and she convinced her fiancé she doesn't want a ring, but rather a home. They live in Rancho Mirage.
10. She's a Proud Grandmother
We think our new favorite hobby is to browse Beverly Johnson's Instagram page and see just how proud she is as a grandmother. She makes it pretty clear that her grandkids are nothing short of the absolute best, and we have to agree. They are sweet, and so is her apparent and very clear love for them. Family is everything.