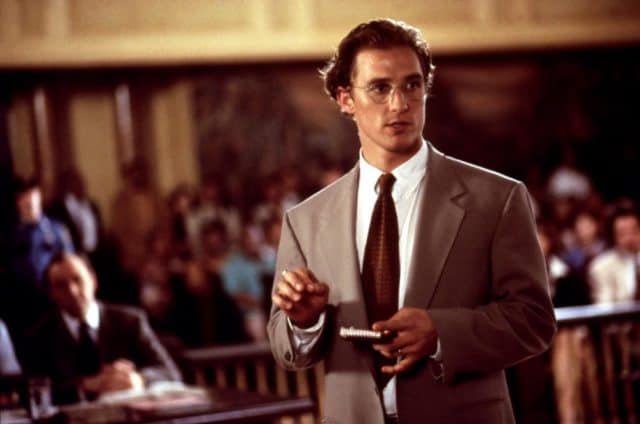 When you take a moment to look back on the career of Matthew Mcconaughey I think that you have to look at it from two perspectives: pre and post Dallas Buyers Club. I've made the argument numerous times that his award winning performance in this film, while amazing, permanently changed his face. Mcconaughey is still a handsome guy but there's just something gaunt about him ever since he lost considerable weight to make that film. When you look at Mcconaughey pre Dallas Buyers Club that's when his face was fuller and I personally think more handsome.
But what film did Matthew Mcconaughey look his absolute best in? I think many women might disagree with my pick because Mcconaughey's not shirtless enough in this film but I have to go with A Time To Kill. It could have been the combination of his character and his overall performance but there's just everything to like about him in this movie. Plus it was the first time you saw Oscar caliber acting from Mcconaughey. Up until that point people really knew him as the "alright alright" hunky type guy. Going up against Kevin Spacey in a movie is challenging and Mcconaughey was more than up for it.
With regard to his looks, I just don't think you get better than him in this film. You could argue that he's a stud in Magic Mike, Two for the Money, or any of his romantic comedy bits, but I'm sticking with my pick in A Time to Kill. Plus you've got this scene which is legendary in Hollywood.