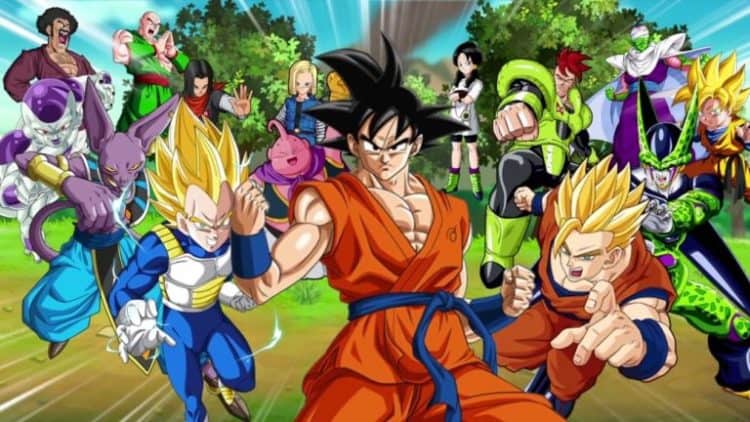 Dragons are mythical creatures who have been at the center of countless stories for centuries. These fire-breathing figures are known for being intimidating and fierce. However, since dragons don't actually exist (at least as far as we know) there's plenty of room to depict them in all sorts of ways. As a result, cartoons have often taken lots of liberties when it comes to dragons and they've become the focal point in stories for people of all ages. From being kind-hearted friends to loyal protectors, dragons are a lot more versatile than lots of people give them credit for. Continue reading to see our list of the 10 best dragon cartoon shows of all time.
10. DreamWorks Dragons
When it comes to the world of animation, DreamWorks is easily one of the top companies. Known for creativity and innovation, DreamWorks has brought us lots of unforgettable projects and Dragons is one of them. The series, which was preceded by the film How to Train Your Dragon, debuted on Cartoon Network in 2011. Dragons follows the familiar character Hiccup as he does his best to navigate a world where Dragons and Vikings are struggling to co-exist. The show lasted for eight seasons and ended in the winter of 2018. Although it was designed for a young audience, Dragons was the kind of show that teens and adults could enjoy as well. Overall, it received mostly positive reviews from critics and it won a Primetime Emmy Award for Outstanding Individual Achievement In Animation – Character Design as well as a Daytime Emmy Award for Outstanding Sound Editing – Animation.
9. Digby Dragons
Although many of the shows on this list are geared towards young viewers, Digby Dragon was especially childish (for lack of a better word). The show was created for pre-school-aged children and it was set in a magical world called Applecross Wood. Digby Dragon was the main character and he was a young dragon who was still learning about himself and the world. The show focused on scenarios that would be relatable to young viewers. For example, the episodes often focused on things like friendship, creativity, and problem-solving. Although the show was cute, colorful, and fun it never gained widespread popularity. Ultimately, it only lasted for two seasons.
8. Dota: Dragon's Blood
Dota: Dragon's Blood is probably the newest show on this list, but it's already proven itself to be one of the best dragon cartoons. The series is based on the 2013 video game Dota 2, and it takes viewers into a fantasy world full of magic and adventure. Dota: Dragon's Blood follows a dragon hunter named Davion who is on a quest to slay as many dragons as he can in an effort to make the world safer. The series combines the best of anime with western-style animation and it has gotten mostly favorable reviews from critics. In fact, the show currently has a 75% rating on Rotten Tomatoes. However, the audience has given it 90%. In his review, a viewer named Tim F. said, "An epic story with the right cinematography to match it. This is probably the best I've watched and have had the awe to go with it, I'm ready for the Second book, and I can't wait for them to make it great by taking their time like they did the first."
7. Dragon Booster
Even if dragons aren't really your thing, Dragon Booster is the kind of show that you might still find yourself enjoying. The series follows a teenage character named Artha Penn who becomes a Dragon Booster which is an honor bestowed upon a human dragon rider by the gold dragon of legend. Although the original Dragon Booster worked hard to ensure that humans and dragons could co-exist peacefully, things have changed over the last 2000 years and humans have started to control dragons. Artha hopes to restore this balance, but he also has to fight off quite a few enemies in the process. While the series managed to attract a bit of a cult following, it never achieved the kind of mainstream success producers and the networks were hoping for. Dragon Booster was canceled in 2006 after just three seasons.
6. Jane and the Dragon
People in the United States may not be familiar with Jane and the Dragon because the show was never broadcast on a mainstream channel in the United States. However, it was more popular in Canada, New Zealand, and Australia. The series is based on the book series of the same name which debuted in 1988. The show followed a 12-year-old girl named Jane Turnkey who lives in a fictional English town in the 8th/9th century. Jane was part of a royal family and was anticipated to rise to the throne, but she always wanted to be a knight instead. When Jane hears that a dragon has kidnapped the prince, she makes it her mission to save the day by slaying the creature. But once Jane meets the dragon, the two end up forming an unlikely bond. The show received positive reviews during its one season on the air. Unfortunately, we weren't able to track down any information on why the show was canceled.
5. The Dragon Prince
The Dragon Prince is one of the only shows on this list that's still on the air, and rightfully so. This show is a tale of family, loyalty, and compassion. The show tells the story of two princes, Ezran and Callum who are half brothers. The two go on a quest to create peace between humans and the mythical creatures who also exist in the world. Along the way, Ezran and Callum find a baby dragon named prince Azymondias who they take under their wing. The three prove to be an incredible team and they get the chance to go on some pretty cool adventures. The show has officially been renewed for a fourth season, but there's no official word on when it will debut.
4. Animated Dragon: Jake Long
The Disney Channel series Animated Dragon: Jake Long took a unique approach to dragon stories. On the surface, Jake Long was a teenager living an ordinary life in New York City. What people didn't know is that he was also a dragon and he's been tasked with protecting the other fantastical creatures in the area. What Jake doesn't know, however, is that the girl he has a crush on at school also isn't exactly who she appears to be. Underneath her "normal" exterior, she is actually a fierce dragon slayer. Animated Dragon: Jake Long may have only lasted for two years, but it was a very memorable show.
3. Dungeons and Dragons
Dungeons and Dragons is one of the most legendary role-playing games of all time, and the franchise attempted to capitalize on that success in the early 1980s with an animated series. The cartoon was centered around a group of young friends who entered a fantasy world while riding a roller coaster. They immediately begin the journey towards finding their way back home, but of course, they are met with some serious obstacles along the way including a five-headed dragon. Somewhat surprisingly, the show lasted for just two seasons. This may have been because some of the content was considered too mature for the young viewers who the show appealed to.
2. Dragon Tales
If you were a kid during the late 1990s and 2000s, you'll probably agree that Dragon Tales is one of the most memorable dragon shows to ever hit the airwaves. While the show didn't debut until 1999, the characters were actually created more than 20 years before. As Dragon Tales' IMDB page states:
"The series focused on the exploits of two siblings, Emmy and Max, in possession of an enchanted dragon scale capable of transporting them to a whimsical fantasy land inhabited by colorful anthropomorphic dragons upon their recitation of a rhyme. Befriended by four friendly talking dragons with distinctive personalities, Ord, Cassie, Zak, and Wheezie, they frequently travel to Dragon Land and help their friends in fulfilling particular quests, assisting them in their daily problems, and learning important morals through their experiences with the educational whimsy of Dragon Land."
During its six-year run, the show became incredibly popular among young audiences and resulted in live events, three video games, and plenty of merchandise.
1. Dragon Ball Z
When most people think of Dragon cartoons, Dragon Ball Z is probably the first one that comes to mind. The anime franchise has been around for more than 30 years, and it's become a major part of pop culture. The series is about a protagonist named Goku who fights to protect the world from evil. Dragon Ball Z is well known for incorporating lessons into its episode such as the importance of working together.
Honorable Mention: Dragon's Lair
If you weren't around during the early 1980s, you may have never heard of Dragon's Lair. However, the short-lived series still deserves a place on this list for being ahead of its time. The series was inspired by the 1983 video game of the same name which was released on LaserDisc. The game became an arcade hit and is often included on lists of the best video games of all time. So, when the TV show was released the following year, people had high hopes. According to the show's IMDB page, Dragon's Lair is about "The comical adventures of a brave if klutzy knight and his companions who live in a fantastical medieval kingdom. Just like in the classic arcade the show is based on, the viewers are asked to guess which path leads the hero to safety." Unfortunately, however, Dragon's Lair was canceled after just one season. The end of the series didn't mark the end for the franchise, though. In 1991, a sequel to the video game was released called Dragon's Lair II: Time Warp.
Tell us what's wrong with this post? How could we improve it? :)
Let us improve this post!