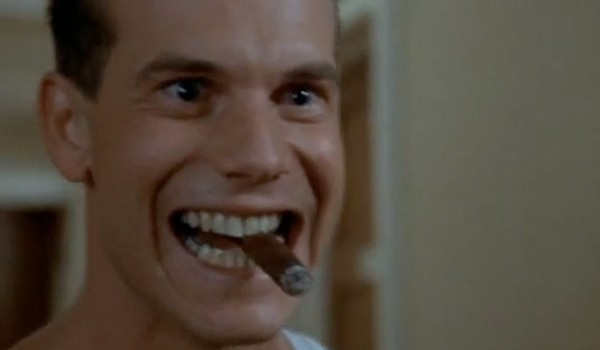 I have to be honest. I'm still reeling from the death of Bill Paxton this weekend. I tried explaining this to my wife but for some reason his death has hit me harder than any other actor who I've respected and admired over the years. With Paxton you got this sense that you knew the guy. I've already mentioned that the roles he's played are in a sense "every guy you've ever met," but it's almost as if every step Paxton took on screen you took with him. Then when I found out just how good a guy he was in real life, it made me that much more sad. Of everything I've read about Paxton in the last 24 hours I think this story put me over the top. It's by a buddy of mine who's in the film and music business. He posted it to Facebook yesterday.
Ok my turn to honor a recently deceased famous person:
I met Bill Paxton at the Beerfest premier back in like 2006. I didn't know many people in Hollywood and was basically the kid doing laps around the party so it didn't look like I didn't know anybody, and I was kind of just standing there nobody talking to me, and Paxton I think saw this, and walked over, extended his hand for a handshake and said, "Hey, man. I'm Bill," and we talked for a while about what i was doing, I was just starting to write screenplays and figure out how everything worked out here, and he listened, asked a bunch of questions, told some stories about getting started as an actor and said, "Good luck with everything, man."
So RIP to a nice genuine friendly supportive guy who was also awesome in Twister.
Meanwhile, enjoy Paxton's Chet below: