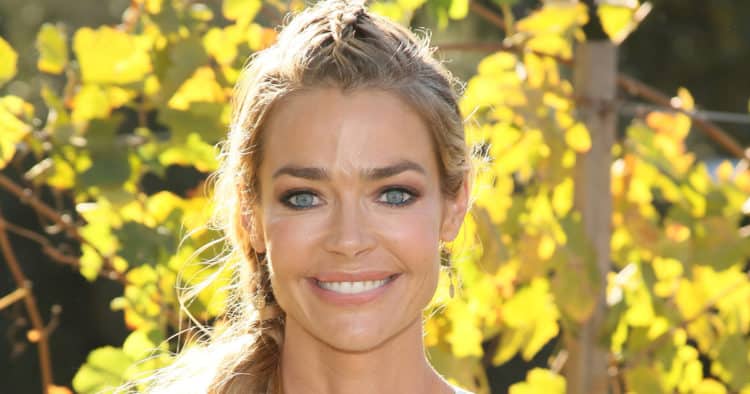 The Bold and the Beautiful fans love Denise Richards in her new role on the show. She's Shauna, mother to Flo. Flo is the young woman who showed up to play a fake role of a new mom who had a little girl who she decided to adopt out to Steffy. That little girl is not her baby, it's Hope's baby, and she lied to take money and help out Reese when he was in some financial turmoil. Now her mother is in town, she turned out to be one of the Logan sister's long-lost sisters thanks to her mother's affair with their father, and now she's got some big life issues ahead of her. But, Shauna is not about to let her daughter fall because she herself is enjoying the life her daughter's new last name provides for her. We love Denise Richards, and we wanted to share a few things you might not already know about her.
She's a Mom
Denise Richards has three kids of her own, and they are her pride and joy. She has two teens and a daughter who is not yet into the double-digit part of her own life, and she's loving raising them. She was raised in the Midwest in a happy home, and she hopes to provide the same kind of upbringing for her kids, but she's in California. She does admit that being a mother in a time like this is a hard thing to do. It's so different than her own life when she was a child, and it does come with some serious challenges.
She Struggled to Become A Star
She seems like an overnight success with her role in "Wild Things" alongside Neve Campbell, but her road to stardom did not come easy. It might seem like it did for the beautiful blonde, but she spent years unsuccessfully trying to make her mark here in the entertainment industry. She struggled, and she almost quit more than once. But, she didn't, and it paid off for her.
She's Amazing
Let's face it. There is something so special about a woman who will go out of her own way to take in and take care of someone else's children. We know that she was married to actor Charlie Sheen for some time, and that he is the father of her children. But she also took care of his twin sons, whom he had after they divorced and he remarried. Both parents were not in a good place in their lives thanks to what we assume was an addiction problem and some mental health issues, and she was not about to let her own children's baby brothers suffer when their parents were unable to care for them. So, she did it herself. She's amazing, and we told you so.
Her Youngest is Adopted
We did mention earlier than her daughter's both belong to her ex, Charlie Sheen. But, we didn't mention that her youngest daughter, Eloise, is not her ex's child. She is her own child, whom she adopted when she was just a child. She wanted to adopt, and adding another little girl to the mix seemed like the right option for her at the time. She did it without any regrets, and she's happy to have this little girl as part of her own family.
She's Got A Positive Attitude
We've already established that she is nothing short of amazing, brilliant, and pretty much a saint, and she has an eternally positive attitude on top of all of it. Her life was turned upside down when the man she was married to decided to lose his mind, and her life was nothing but one headline after another. There was speculation, there was more than one rumor about her, her marriage, her kids, and so much more. The entire time, she kept her head held high, she rose above all of it, and she was a mother to her girls. She was not someone who fell into his trap or the trap of the media. She did her thing, and she let the world go on without seeing her fall down. She's optimistic, positive, and beautiful both inside and out.