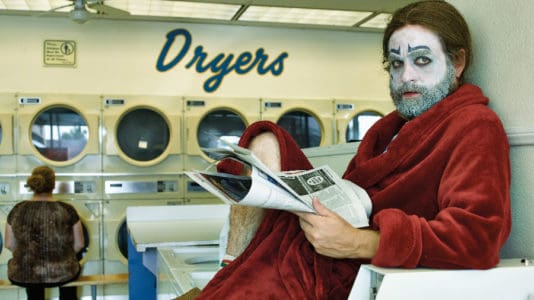 Yippie Kie Yay! A critically-acclaimed comedy series from the network that brought you Better Things and Louie is returning. FX has set the third season premiere date of Baskets on Tuesday, January 23 at 10:00pm ET/PT. The network announced today.
Nothing brings a family together like a family business – or at least that was the plan.  Welcome to the Baskets Family Rodeo, where Christine is the President and CEO despite never having seen a rodeo before. Chip has his first full-time gig since Arby's, but can barely transfer a phone call, let alone recruit much-needed clowns. And even though Dale is the only one in the family who has run a business, he can't get anyone to listen to him – his family, the employees, or the horses.
Baskets is co-created by executive producers Jonathan Krisel (Portlandia), Louis C.K. (Louie), and Zach Galifianakis (The Hangover).  M. Blair Breard, Dave Becky, Marc Gurvitz, Andrea Pett-Joseph, and Anna Dokoza also serve as executive producers of the series. It is produced by FX Productions.
The cast of Baskets features Galifianakis as twins Chip & Dale Baskets, Louie Anderson as their mother Christine Baskets, and Martha Kelly as Martha. At the most recent Primetime Emmy Awards, Galifianakis was nominated for Outstanding Lead Actor in a Comedy Series and Anderson received his second consecutive nomination in the Outstanding Supporting Actor in a Comedy Series category. Baskets is now the longest-running comedy series about a rodeo clown (as stated by FX on its release). 
The second season of Baskets has a score of 100% on Rotten Tomatoes, based on eight reviews. In a review by Lorraine Ali for Los Angeles Times, she said that "The chemistry between Anderson and Galifianakis drives the best parts of the new season, but it's not at the expense of sharp humor, biting irony and plummeting self worth rendered funny by its sheer hopelessness."