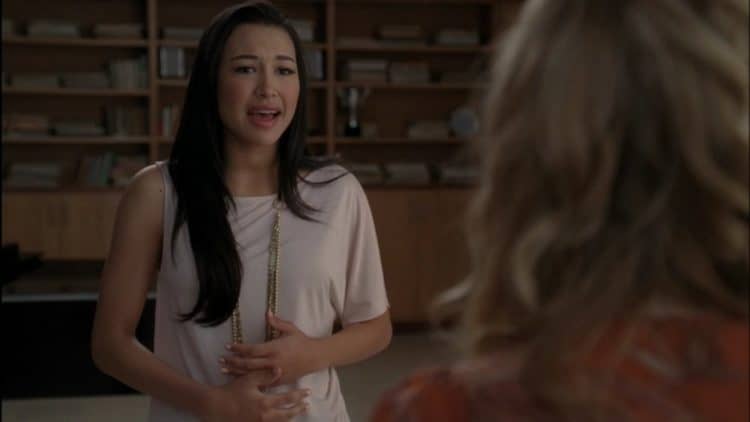 The current case of Naya Rivera is one that is drawing upon a lot of sadness. The actress was recently found and unfortunately she is no longer with us. There are plenty of questions to be asked and answered of course, but at this time a lot of people are simply in shock when thinking of what could have happened. The 33-year old mother and actress has been the subject of many headlines as of late. In a big way, it feels as though many people didn't want to admit what's already been determined, that she is in fact gone and that trying to remember her in a positive light at this moment is one of the only courses left to the people that cared so much for her. It sounds rather harsh, but pushing forward is the best way to honor anyone that's been lost in any way, as the pain felt by her family and many fans will need to be alleviated at some point.
Naya's career actually started before she could talk or walk since her parents had her in commercials and acting by the time she was able to speak and actually understand what was going on. It might sound like a controversial thing to do to a child, rushing them into a business that's known for chewing people up and spitting them out, but it apparently went just fine with Naya as she was seen to guest star on a number of shows and, despite a few setbacks here and there with a music career and in her time as an actress, she did manage to create a successful and valuable reputation. If you don't know who she is then it's likely that you didn't get into Glee, as this is where she truly managed to shine as the mean cheerleader that had a soft side that a lot of people didn't get to see. It's not too surprising to learn that she studied up on high school movies and used her own experiences to craft the character she played on Glee, as the whole cheerleader bit was well-done and managed to entertain quite a few people while the show was still running. Realistically a lot of us have known the type of character that she played, the uppity cheerleader that had a sarcastic and witty remark for just about every occasion and was bound to use it to elicit an emotional response from many people. Thankfully that wasn't who Naya was in real life, but she played it up so perfectly that fans couldn't help but be impressed with her performance.
Outside of the show and her other roles she was a very charitable person and was involved with several different charities that took up a big chunk of her time but made it possible to see her as a decent human being that cared about others and was dedicated to humanity on more than one level. This is likely one reason why the tragedy that occurred is a little worse since she was poised to become a person that, as she grew older, would be someone that people would genuinely come to care even more about and might have done great things. How this happened is still up for debate despite the information that's been given thus far, but at this time it's best for people to grieve in their own ways and possibly remember Naya for what she did for others and for the entertainment she delivered so readily throughout her career. Given how much she'd already done at this point in her life it's fair to think that she might have gone on to be one of the greats eventually, as her style of acting and her ability to convince those around her of her skill was quite impressive. To state that she was only getting better as time went on is more than fair and definitely accurate, but to state that she might have been able to become someone that people would look up to eventually feels spot-on.
The hope at this time is that those still searching for her beneath the lake will find her remains, so as to give her family a bit of closure even though it won't help the heartache. The world has lost another talented individual, and far before her time as many would heartily agree. Hopefully her family is holding together during this time.