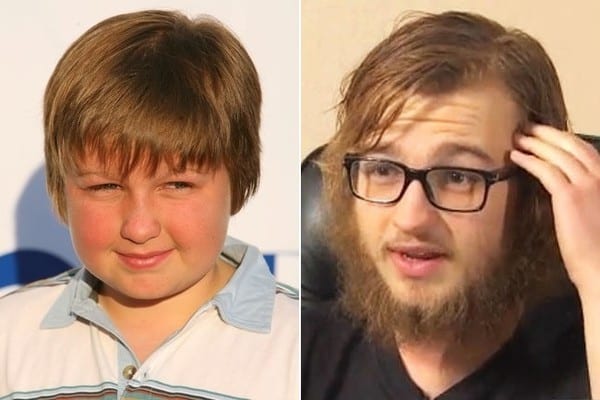 Angus T. Jones, aka Jake from Two and a Half Men, has been up to quite a bit since his departure from the show. In all fairness he's been up to a lot during his run on the show and has gone through a lot ever since becoming a favored child star of so many. He was placed on a pedestal by a lot of fans early on when they came to enjoy his plucky performance in Two and a Half Men years ago, but as he began to grow up the show started to wear on him slightly as he went from being a cute kid to an adolescent and then a legal adult.
As a result of growing up the writers could no longer give him childish lines and innocent mannerisms that Jake was so well known for. That kind of thing would have made the character look entirely unrealistic and quite ridiculous. However Angus wasn't too keen on the adult situations and attitudes that his character was being given and after a while he decided to quit the show. He came back for a cameo at the end but he'd made up his mind that he no longer wanted to play the part, especially after he found religion. That was when he started to condemn the same show that had made him so rich and so capable of doing what he wanted.
You might say that sure, a guy finds religion, he's going to realize what he's doing for so long is basically a half hour of filth. But really when you look at it Jake's part was always innocent and there was almost nothing that could have gone against his morals. Plus, even when those type of lines and situations were written in, it's a paycheck, not a call to change one's life completely according to the part they play. But then again it's all a matter of what a person feels is right, and Angus was ready to go after a while, thinking that it would be better to distance himself from the whole thing.
Since that time he's gone back to school, majoring in Jewish Studies at the University of Colorado, and even taken a managerial position with Tonite, which is owned by Justin Combs, the son of rapper and mogul Sean "P. Diddy" Combs. He's also renounced religion since then after deciding that he didn't want anything or anyone being able to trample his right to say and do what he wanted, meaning that the 'finding religion' was a phase he had to go through in order to sort his own life out. But as of now he's one, and the only one, calling the shots for his life. He's apparently found a woman he cares for deeply and has been with for the past five years, and at this point there may or may not be a return to acting, but the general thought is that whatever he does it will be at a slower pace and on his terms.