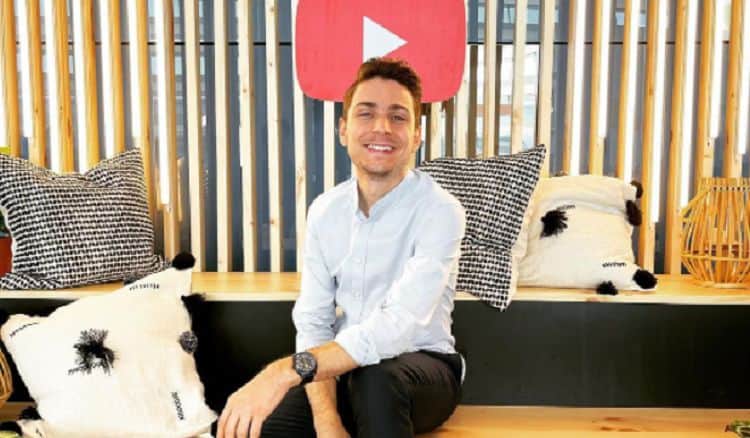 The world is filled with influencers. Every nation has its own set of influencers, every state has them. Every small town has them. Who isn't currently working on becoming an influencer of some sort is the question many ask. While not all influencers in every country are known throughout the entire world, they're well-known in their own countries, and that's a big deal. Amr Maskoun is a Syrian influencer who made it big on Instagram, and he's huge in his country. He's huge in many places, of course, but he's most famous in his own country. If you don't know him, it's time to change that.
1. He's Young
He's not so young that he was born in this millennium, but he was close to it. He was born on May 5, 1998, which puts him in his early 20s. He's still young, so he knows a thing or two about growing up with social media everywhere you go. He was born late enough in the 90s that he made the internet his own life.
2. He is From France
He might be a Syrian influencer, but he's known as a French man. He was born in France, though his father lived in Syria. We are not entirely certain how his life worked as a child with his father in Syria. Did he live with him at some point? Is his father Syrian, which makes him Syrian? We aren't positive. What we do know is that he was a refugee, and that he was a refugee in both Turkey and France.
3. He Began Using Instagram in 2014
What's absolutely crazy is that this is an influencer who did not just blow up a few years ago after being part of social media for a moment. He was a teenager using the app when it was newer and the idea of being an influencer was not a thing yet. He made his first post in June of 2014, which feels like a million years ago.
4. He's Being Honored
When the 2021 E! People's Choice Awards were announced, he found out he's going to be honored. He's being given the Middle Eastern Social Media Star 2021 award, and he is feeling good about it. It's a huge honor, and that is not lost on him. The importance of what he is doing by accepting this award as a role model and influencer of the next generation is something that he takes very seriously.
5. He's Felt Inferior
He might be one of the most famous people in the world right now, but that does not make him immune to feelings of inferiority and sadness. There were times in his life when he didn't feel like he was enough – he wasn't good enough, whatever enough. He didn't feel as if he was enough, and that was a dark time for him.
6. He Has a Degree in Architecture
We do know he went to school at the University of Lyon in France, and we do know this is not a degree that's a piece of cake to obtain. It takes work, dedication, and a lot of studying to obtain a degree in architecture. He put in the work, and he can always fall back on this if his social media career slows down.
7. He Wants to Find Balance
Here is a young man with a degree and a desire to use his degree despite the fact that he has a job already. His goal is to eventually find himself a good work balance that allows him to continue with his social media comedy as well as his architectural desires.
8. He Tries to be Responsible
At the end of the day, no one is perfect. Everyone makes mistakes, everyone will do something dumb at some point in their life, and we can't get through life without that being the case. He knows, however, that his role with so many follower is to be as responsible with his choices as he can so that those watching have a good example to follow. He won't always get it right, but the world is filled with grace. He can mess up, apologize, learn a lesson, and he can move on.
9. He Likes Making People Laugh
The world is challenging at times, and being able to make people laugh is such a gift. He works hard with his laughter, and he hopes that he can be a light in the lives of some people when they need it the most. He hopes to continue his comedy for that purpose.
10. He talks to Himself
We are here to say that this is normal, and there is nothing wrong with that. I find myself to be one of my favorite conversationalists. Let's be real – I listen to myself when I speak. Talking to yourself is normal, and it's how he found his passion for imitating other characters.
Tell us what's wrong with this post? How could we improve it? :)
Let us improve this post!