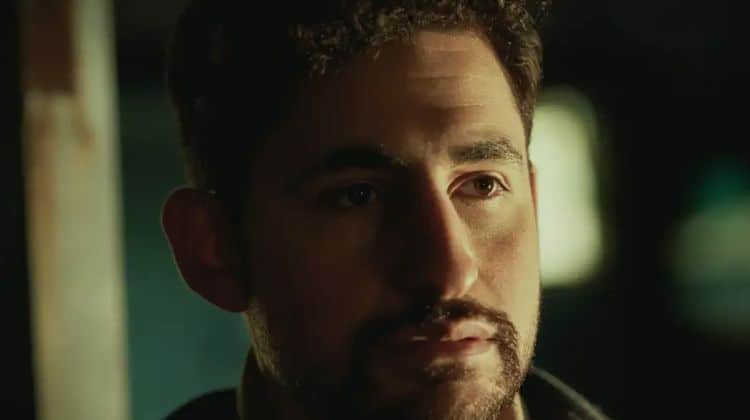 Every aspiring actor dreams of one day getting the chance to break into the professional acting world. For Amir El-Masry, that dream came true more than a decade ago and he hasn't taken a single second of it for granted. Since making his on-screen debut, Amir has been cast in more than two dozen roles. Along the way, he has refused to be boxed in and he has shown his ability to play a variety of characters. Amir recently got a huge opportunity with the Netflix series, The One. The show has given him exposure on a whole new level, and Amr is on the brink of serious international stardom. Here are 10 things you didn't know about Amir El-Masry.
1. He Was Born In Egypt
Amir is widely regarded as a British actor. While it's true that he has lived in England for most of his life, he is actually Egyptian and was born in Cairo. He was mostly raised in England. From what we can tell, Amir still lives in England and hasn't shared any plans to move.
2. He's A LAMDA Alum
There isn't much information out there about Amir's journey to becoming a professional actor, but one thing we do know is that he studied at the London Academy of Music and Dramatic Arts (LAMDA). Amir graduated from LAMDA in 2013. Some of the school's most notable alumni are Benedict Cumberbatch and Dominic Cooper.
3. He Hopes To Get Into Directing One Day
At this point in his career, Amir has spent all of his career in front of the camera. However, that probably won't always the case. During an interview with Variety he said, "I definitely want to direct one day and create work that reflects people from diverse backgrounds, and create more opportunities for people like myself. I know how hard it is to get your foot in the door when you look different."
4. He Likes To Travel
On top of having lived in two countries, Amir also has a serious case of wanderlust. He loves a good adventure and he already looks forward to getting the chance to visit new places all over the world. Some of the countries he's visited include Jordan, Denmark, and Paris.
5. He Studied Criminology
Acting isn't the only area Amir has focused his studies on. He also studied criminology and sociology and Royal Holloway, University of London. We weren't able to find any information on what Amir's original plan was for his degree. If he ever gets tired of acting the good news is that he will have something to fall back on.
6. He Loves Being Outside
Amir believes in taking good care of the earth. Not only is this something he practices in his own life, but hopes to spread this message to other people. When he isn't busy with work, you can probably find Lamar outdoor enjoying taking in all of the beautiful scenery.
7. He Believes There Should Be More Opportunities For Women In The Industry
As a person of color, Amir knows first hand what it feels like to be overlooked for opportunities. As a result, he's become passionate about making sure this doesn't happen to other groups. Amir told Cosmopolitan, "I would like to see more women in positions of power, more female directors, more writers. There is a movement happening and I hope it is not just a movement but a proper conversation. With the help of streaming platforms, there are a lot more opportunities for women."
8. He Has To Isolate Himself To Prepare For His Role In Limbo
Getting into character is one of the most challenging parts of being an actor. Sometimes actors have to go to extreme lengths in order to prepare for a role. While getting ready for Limbo, Amir drove out to the Scottish countryside to help himself get in the right headspace.
9. He's Into Fashion
Amir may not be a professional model, but he certainly looks like one every time he steps out. He loves fashion and enjoys being able to express himself by putting outfits together. No matter the event of the occasion, Amir is always going to show up looking his best.
10. He Has Theater Experience
The majority of Amir's career has been spent acting in front of cameras, but the stage will always be a place he loves. He has a background in theater and has been involved at the Royal Court Theatre. While it appears that on-screen roles are his main focus at the moment, Amir will always have a place in his heart for the stage.