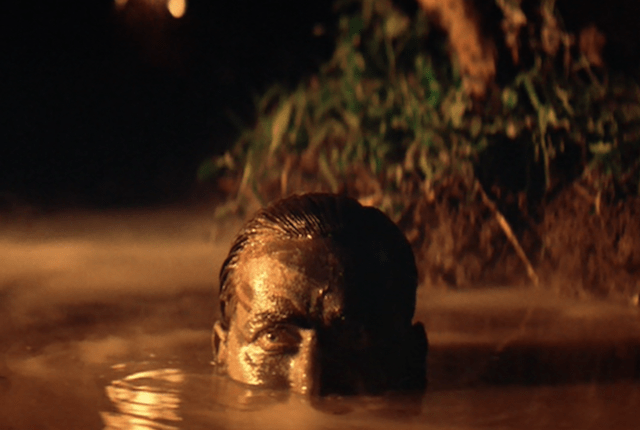 Francis Coppola's Apocalypse Now came out in 1979, but it remains one of the most famous films that can be found out there. Given that it was supposed to be a Vietnam-based update of Joseph Conrad's Heart of Darkness, it is perhaps unsurprising that there are numerous stories about what happened behind the scenes throughout its production.
Here are some of the most interesting behind-the-scene stories for Apocalypse Now:
George Lucas Was Supposed to Direct
Originally, George Lucas was supposed to be the one to direct Apocalypse Now. However, Coppola and Lucas were unable to find the funding, with the result that production could not start until Coppola had achieved huge success with The Godfather, The Godfather: Part II, and The Conversation. By that time, Lucas had become occupied with Star Wars, thus leaving Coppola to direct Apocalypse Now.
Martin Sheen Was Not the First Choice for Captain Benjamin Willard
Speaking of which, Martin Sheen was not Coppola's first choice to play the part of Captain Benjamin Willard. Instead, that was Al Pacino, who turned down the role, and then Steve McQueen, who turned down the role as well. Eventually, Coppola settled on Harvey Keitel, who turned out to be a poor fit for the character because his performance was too intense for who the character was supposed to be. Unsurprisingly, Coppola had similar problems when it came to the casting process for Colonel Walter E. Kurtz.
The Production Encountered a Wide Range of Problems
The production of Apocalypse Now encountered a remarkable range of problems. For example, the film was shot in the Philippines, with the result that numerous members of both the cast and the crew fall victim to tropical diseases. Furthermore, Coppola was reliant on military equipment provided by the dictator Ferdinand Marcos, thus resulting in serious delays whenever said individuals needed to retrieve the military equipment for military use. Finally, the production for Apocalypse Now was plagued by drugs and alcohol from top to bottom, which became so bad that Sheen was not convinced that he was going to survive the production at one point.
Coppola Announced His Intentions to Commit Suicide
Unsurprisingly, the production of Apocalypse Now overshot its budget, so much so that Coppola had to put $30 million of his own wealth into it. Combined with the other pressure from various sources, it should come as no surprise to learn that Coppola was under serious strain, with the result that he suffered from a nervous breakdown complete with an epileptic seizure when Sheen had not just a heart attack but also a nervous breakdown of his own. In total, Coppola announced his intentions to commit suicide not once, not twice, but rather three times, meaning that it is fortunate that he never managed to follow through on those announcements.
The Production Designer Wanted to Use Real Bodies
One of the more ghoulish stories from Apocalypse Now is how the production designer Dean Tavoularis wanted to make the introduction scene to Kurtz's compound more authentic by using actual bodies. In fact, he had secured cadavers from a local supplier for medical schools, who turned out to be a grave robber. At one point in time, the local police actually seized the passports of everyone on the production set because of suspicions that they were involved in foul play, but in the end, they managed to catch the grave robber, thus leaving the cast and crew members free to go.