Alone Season 9 introduced some of the most thrilling storylines the show had to offer. Deep in the wilderness, 10 contestants battled it out for a prize of $500,000. The winner of Alone Season 9 was none other than Juan Pablo Quinonez. The Manitoba-born and bred survivalist is an experienced outdoor expert and first responder in remote settings.
After tackling all the challenges that the great outdoors could offer, Quinonez emerged victorious. He lasted a total of 78 days on the show. No doubt, that's a feat of strength in any circle. With that in mind, here's all there is to know about the winner of Alone season 9.
Survival Skills and Unique Challenges Faced By Contestants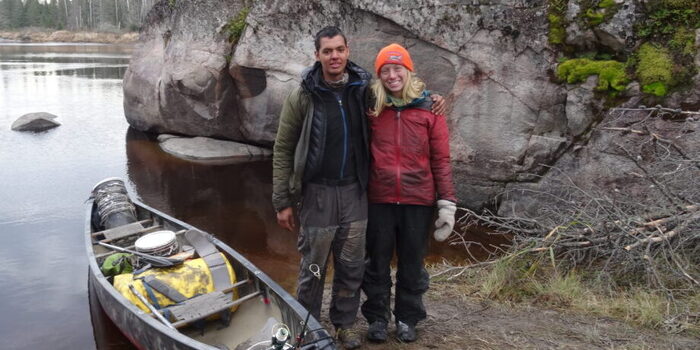 In the ninth season of Alone, the survivors find themselves in the harsh environment of the northeastern region of Labrador. For the most part, the region is known for its desolate vistas and harsh climatic conditions. Candidates also had hungry predators to think about. Dropped off at the peak of Autumn, they have the "fun" challenge of having to brave the icy winter.
The rules pretty much remained the same. Each contestant got to choose 10 survival tools from a selection of 40. Let's not forget the personal cameras they're armed with to keep track of their experiences. Thanks to the harsh Labradorian landscape, scavenging and hunting were a lot more challenging. Then there was the ever-looming threat of hypothermia around the corner.
While a group of 10 contestants started out, the numbers dwindled. Contestants dealt with everything from vitamin deficiency to frostbite and sheer mental strain. They were equally required to build their own shelters and no doubt a handful of them couldn't hack it. The expansive landscape of Labrador is merciless to those competing in Alone. Their ability to navigate is put to the test by the treacherous rivers and dense woodlands.
Who Is Juan Pablo Quinonez?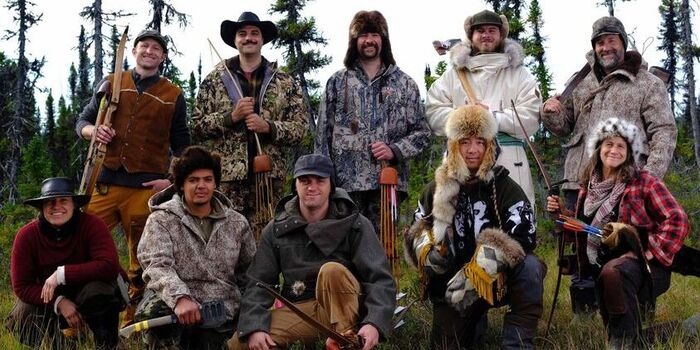 The winner of Alone Season 9, Juan Pablo, spent his childhood in Mexico. It was there he developed a deep appreciation for the great outdoors. It all started out with him catching lizards, snakes, and scorpions in the woods. Then it developed into a lifelong passion.
Based on that, it's no surprise that he studied Applied Ecotourism and Outdoor Leadership at the undergraduate level. Needless to say, that fed into the skills he displayed on Alone. With more than ten years of experience under his belt, he is a skilled practitioner in the fields of outdoor recreation and survival.
Among his most noteworthy exploits is hiking the entirety of the Pacific Crest Trail, which encompasses 2,650 miles in just 99 days. Altogether, he kayaked more than 1500 miles across a variety of whitewater and flatwater expeditions. He was able to make it through his time on the show with the help of a few trusty implements. Some of them include a Ferro rod, a paracord, a 2-quart pot, an ax, fishing line and hooks, and a Saw. He also used a bow, arrows, sleeping bag, trapping wire, and multitool.
Juan Pablo Quinonez: What Is He Doing Now?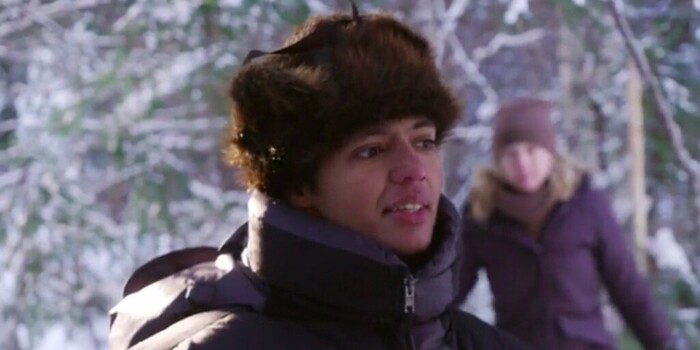 Needless to say, Juan Pablo Quionez is just as interesting after the show as he was on it. He spent the following couple of months after his victory working on his book 'Thrive: Long-Term Wilderness Survival Guide". Though he started writing it in 2020, the show probably gave him the platform to reach wider audiences. The book itself was finally released in July 2022.
It's clear that Quionez has a deep-seated love for outdoor activities and subsisting off the land. He never misses an occasion to test the boundaries of his capabilities — case point: his Alone Season 9 victory. Quionez is convinced that the key to braving it out in the wild is resiliency. In addition to that, he believes in tapping into one's authentic connection to the earth. It's safe to say that it practically paid off for him.
Juan Pablo had previously stated that if he were to win the competition Alone, he would use the prize money in the next phase of his life. He also mentioned looking for land and establishing a homestead with his business partner, Jennifer. Following his book's publication, the pair embarked on a restorative canoe voyage together. At the moment, he's plenty excited about the prospect of establishing a collaborative community with other individuals.