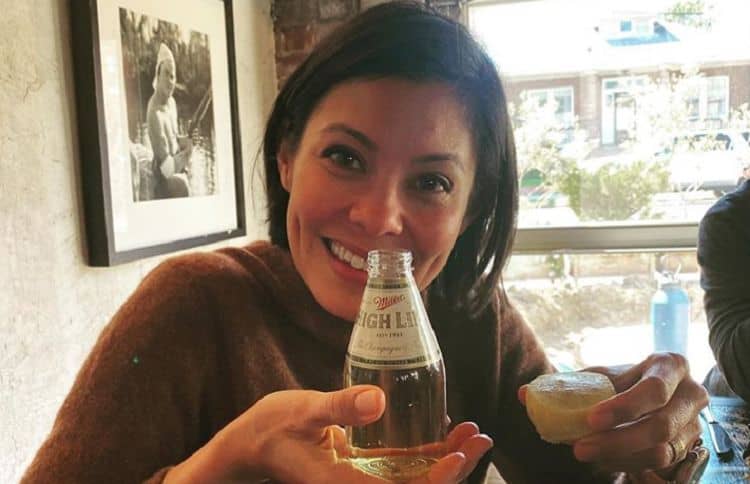 Alex Wagner has proven to be a force to be reckoned with throughout her nearly 20 year career, . Wagner has covered stories from all over the world as a journalist and news anchor. She has been praised for her calm demeanor and ability to share information in an engaging and objective way. Alex prides herself on being able to highlight the cross sections of politics and culture. She hopes her work will provide more than just a surface level overview. Time and time again, she's shown that she can do just that and she doesn't plan on stopping any time soon. Interested in learning more about this multi-talented woman? Check out these 10 things you didn't know about Alex Wagner.
1. She's An Author
Alex Wagner is best-known for her career as a journalist and news anchor, but she's also an author. In the spring of 2018, she released a book titled Futureface which focused on her quest to learn more about her ancestry and family history. Wagner was able to uncover lots of interesting details about ancestors on both sides of her family. Many critics admired Wagner's ability to look at her family through an objective lens and dig into some difficult issues.
2. She's a Mother
Whoever said you can't have it all has clearly never met Alex Wagner. In addition to a wildly successful career, Wagner also has a great family. She and her husband, Sam Kass, have been married since 2014. The couple welcomed their first child together in 2017 and another in 2019.
3. She's Biracial
Alex Wagner's biracial identity is partly what inspired her to write Futureface. Alex's father is white with German and Irish heritage. Her mother is Asian and immigrated to the United States from Burma. Alex is the first generation American on her mother's side of the family.
4. She Was Raised In D.C.
Alex Wagner was born and raised in Washington D.C. She attended the city's Woodrow Wilson High School before moving away for college. As our nation's capital, Washington D.C. is home to almost all things political. There's no doubt that growing up there definitely inspired and influenced Wagner's views on politics.
5. President Obama Was At Her Wedding
How many people can say they've had a United States President attend their wedding? Not many, but Alex Wagner is one of them. Alex's husband, Sam Kass, worked at the White House during the Obama administration. Kass was the executive director for Michelle Obama's Let's Move campaign as well as the president's Senior Policy Advisor for Nutrition Policy. Through his work with the Obamas, he became such a close family friend that he invited the presidential couple to his wedding. Barack, Michelle, and their daughters attended Kass and Wagner's 2014 wedding in the Poconos.
6. Politics Are In Her Blood
Even if Alex Wagner hadn't grown up in Washington D.C. there's still a good chance she would've developed a very strong love for politics. Her father, Carl Wagner, was a well-known and well-respected strategist and advisor in the democratic party. He worked for President Clinton and Senator Ed Kennedy.
7. She Attended Brown University
If you haven't picked up on this by now, Alex Wagner is somewhat of an overachiever in every aspect of her life. Wagner received an Ivy League education at the highly respected Brown University. During her time at Brown, she studied art history and literature. Alex graduated from the school in 1999.
8. She Used To Work For The Huffington Post
Alex Wagner's resume is full of experiences that many people would consider dream jobs. Before 'making it big' Wagner worked as a reporter for The Huffington Post. While working at Huffington, Alex covered many politically charged topics which ultimately helped her prepare for her future.
9. She Landed Her Post-Grad Internship In A Unique Way
Graduating college without any job prospects can be incredibly nerve-wracking. Alex chose to harness this energy into an opportunity. During a post-graduation trip to Los Angeles to job and apartment hunt, Alex contacted a local magazine and basically demanded a job. In an interview with Elle, Wagner shared how she cold called the magazine and said "I want to be an intern and then an editor." Although this approach is unorthodox, it worked and Alex's plan eventually came to fruition.
10. She Has Great Career Advice for Women
Alex Wagner knows what it takes to get to the top, and she isn't afraid to share her secrets with others. Wagner shared some career advice with Glamour Magazine and said "Push out the door, go do it, don't be scared." She added, ""If you want it and you're prepared to work when you get there, there should be nothing stopping you."