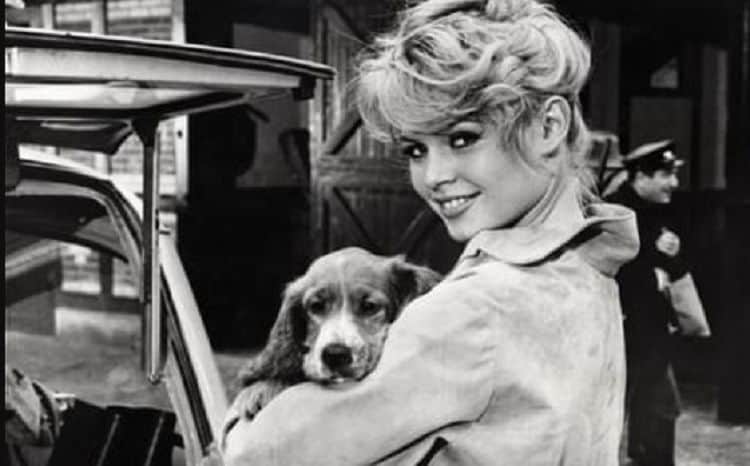 It doesn't really make sense to quit when you're so far ahead, does it? When you can pretty much write your own ticket in show business and get almost any role you want it's fair to say that sticking in and putting up with the lifestyle would be easy. But for some people, it was easier to get out and they did just that when they had the chance. Some people didn't understand why and many fans were wishing that they would come back at some point, but after being in the entertainment industry long enough it might be that many people that have walked away finally found a bit of peace that they were happy to embrace. The lifestyle of a famous movie or TV star is something that might look glamorous, but it can likely be kind of a drag as well when one simply wants to get away for some alone time. Then there's the idea that they might not figure that they can top anything they've done in the past and they don't want to be known for their failures later in life. It's a concern that some folks have, and it's valid enough.
Here are a few people that retired when they were still at the peak of their careers.
5. Brigitte Bardot
It sounds as though Bardot was simply tired of the attention and the paparazzi and was ready to have a bit of time alone to herself. She walked away from the business, but she's still been a part of the lifestyle now and again as her name continues to pop up here and there. It's easy to wonder if a celebrity can ever truly get away from the lifestyle or if they can cut themselves off from part of it and yet remain popular enough to be mentioned every now and then. It's been established that Bardot did enough in her career to be considered a legend in her own right, so it's not hard to see why people talk about her.
4. Sean Connery
Even as he continued to age, people were still seeking Sean Connery for their movies since he was such a great presence that one couldn't help but think that he would be a fine addition to a lot of movies. At one point though he did walk away and made it clear in his own way that he was done and wouldn't be coming back. A lot of people were surprised by this somehow since they expected Connery to be acting until the day he passed. By the time he did pass away though he'd been retired for a while and had been the subject of many articles over the course of the years between his retirement and death.
3. Cameron Diaz
This one was kind of hard to figure out since Cameron has been one of the more popular women in the industry for a while and one of the highest-paid, so seeing her simply wander off into the sunset was kind of a shock for a lot of folks. But she's stayed away at this point and it doesn't look like much of anything is going to drag her back unless she really wants to be back. From her beginning to her final movie she did change a lot in her delivery and selection of roles, but the fact that she bowed out so early makes it feel as though she might have felt that she'd accomplished everything she could.
2. Gene Hackman
This retirement made a little more sense considering that Gene had already done so much in his career that it felt as though he might have been reaching had he continued to push forward. But he was great in his own time and managed to create a lot of memorable roles over the years. It definitely felt abrupt when he retired, but he was adamant that he was leaving and wouldn't reconsider at all. To date, he's still around and is currently in his 90s and living a happy life away from the Hollywood lifestyle. In fact, the only reason he was seen was that he was paying his respects to Richard Donner, who passed away not long ago.
1. Daniel Day-Lewis
This development has a lot of people hoping that Daniel Day-Lewis will come back eventually, but after the movie Phantom Thread he was well and ready to leave the business, no matter that he'd put in so many great performances over the years. People are still hopeful, but it doesn't appear to be happening at this time since nothing has come from the Day-Lewis side of things. One can't really blame the guy since he's been putting so much of himself into each role. He likely needs a very long, long rest.
Sometimes people are just ready to get away.
Tell us what's wrong with this post? How could we improve it? :)
Let us improve this post!