The eldest of Ree Drummond's five children with Ladd Drummond, Alex Drummond is a careerwoman best known as the daughter of The Pioneer Woman. Her mother is the brain behind The Pioneer Woman, a brand built around Ree Drummond's life as a domestic country wife. From sharing photos of her family, animals, and dishes, Drummond's love for blogging morphed into a renowned digital platform for food and lifestyle content. With that, she earned mainstream recognition, which has spread across the United States and other nations.
As The Pioneer Woman brand continues to expand, its popularity has rubbed off on members of the Drummond family, including Alex Drummond, who's actively involved in the day-to-day running of the enterprise. Be that as it may, the entirety of her life doesn't revolve around The Pioneer Woman. Outside of what she does for a living, Drummond has a robust family life that includes being a wife. From her profession to her personal life and what have you, the following are facts about The Pioneer Woman's daughter.
Alex Drummond Was Homeschooled As She Grew Up A Timid Child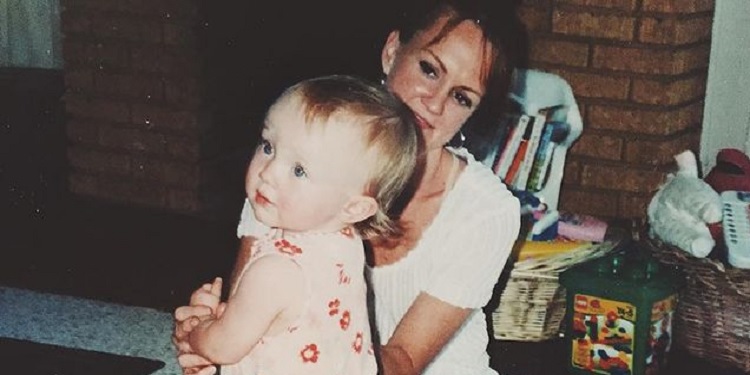 The first child of the Drummond family, Alex Drummond, was born on June 25, 1997, in Pawhuska, Oklahoma, where she was raised on a ranch. She grew up a timid child, and it partly inspired her parent's decision to school her at home. In a 2007 article, Alex Durmmond's mother revealed that transportation challenges were among the reasons the family embraced homeschooling. For Drummond's first year in kindergarten, the school bus routinely picked her up at 6:45 a.m. and brought her home at 4:30 in the afternoon.
"Something about my five-year-old spending upwards of three hours on a school bus each day didn't seem quite…right," said the Pioneer Woman. Upon completing her secondary education, Alex Drummond left Oklahoma for Texas to further her education; this was in 2015. She studied at Texas A&M University and was a member of the Tri Delta sorority. While in college, she worked as a counselor for Kanakuk Ministries in Branson, Missouri, and also interned with Sunwest Communications in Dallas–Fort Worth.
She Works As A Brand Marketing Coordinator For The Pioneer Woman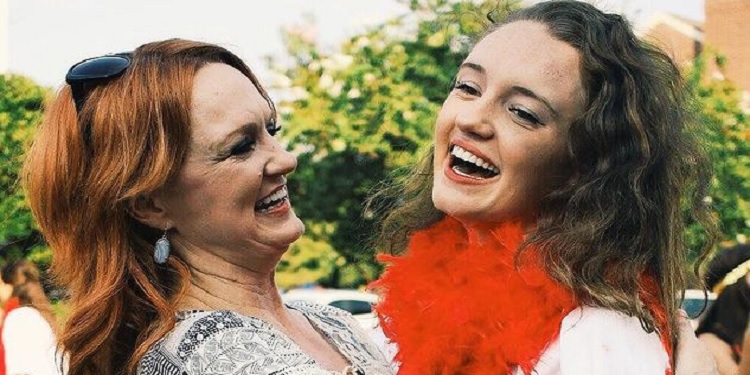 Alex Drummond began her post-college career as an associate at Sendero in July 2019. She left the company the following year to become the brand marketing coordinator at The Pioneer Woman, LLC. She helps the enterprise to create branded campaigns and coordinates content collation for the business' online activities. With the company's expansion in recent years, Drummond is also tasked with managing internal communication and strengthening the firm's overall brand through identifying marketing opportunities.
Summing up her responsibilities at The Pioneer Woman, Drummond shared that it ranges from working on photo shoots for products to helping her mother film her Food Network show. She enjoys working for the family business her mother began building in the 2000s. Alex Drummond was about nine years old when her mother started blogging and was in her early teens when Ree Drummond began her reality series. Speaking on her daughter's career with The Pioneer Woman, the older Drummond explained that Alex helped her with various projects during Covid; she was so resourceful it became a full-time job.
Alex Drummond Is Married To Mauricio Scott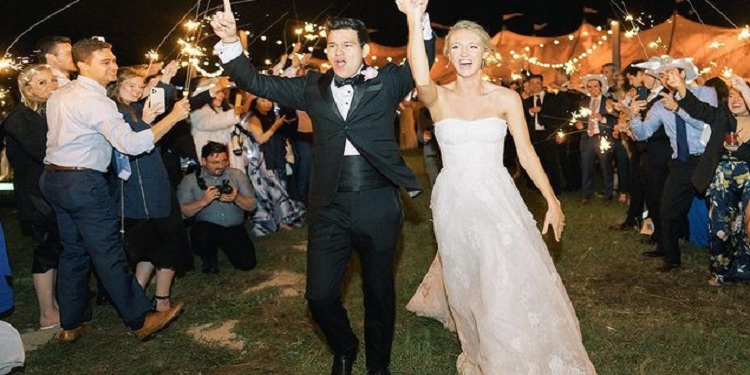 Alex Drummond has been married since May 2021 to Mauricio Scott, a senior consultant at West Monroe in Dallas, Texas. A graduate of Coppell High School in Coppell, Texas, Scott attended Texas A&M University, where he obtained a Bachelor of Science in Industrial Distribution with a minor in business and engineering. Drummond and Scott met during their freshman year in college and were friends for a while before they began dating. Because of this, they can't recall the exact moment they met but suspect it was at a date party for the Tri Delta sorority.
While theirs wasn't love at first sight, Drummond and Scott have grown to love each other deeply. They got married in May 2021 at the Drummond ranch in Pawhuska, Oklahoma. It was an elegant ranch wedding that captured everything The Pioneer Woman brand has represented over the years. The couple honeymooned in the Maldives and has enjoyed marital bliss since then. Scott declared his undying love for Drummond on Instagram to celebrate their second wedding anniversary. "…I am forever grateful to have married my best friend and the love of my life," he said.
Alex Drummond also took to Instagram to celebrate the milestone. She shared a picture from their wedding with a caption that reads: "…Time flies when you're having fun. I love being your wifey." A year early, during their first wedding anniversary, the couple detailed why they are compatible in an article published on The Pioneer Woman website. According to Drummond, Scott pushes her to try new things, thus bringing life and fun to the relationship. For Scott, Drummond is "…the more affectionate one (and) …there's never a dull moment" with her.