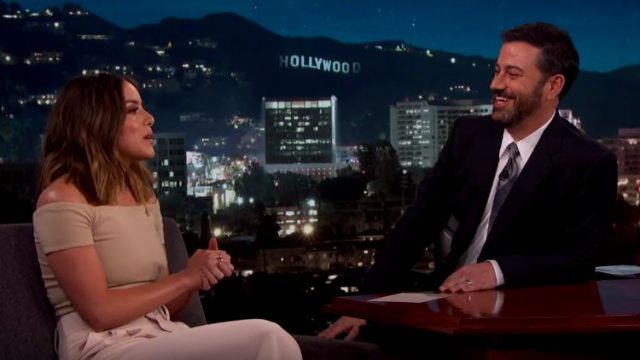 Agents of SHIELD star Chloe Bennet was a guest on Jimmy Kimmel Live last night, and while the two of them did talk about the ABC/Marvel series, their conversation quickly turned to Bennet's hilarious and embarrassing music video from a couple years ago. Bennet became somewhat of a Chinese pop star after releasing a video for her song "Uh-Oh," and last time she was on Jimmy Kimmel Live, Kimmel showed a clip of it, making everyone aware that the wonderful and wacky music video existed.
During the interview, Bennet described how recording a song in China is much different than what other singers do in the United States. She wasn't told to sing how she felt or be herself; instead, she was encouraged to sing like different big-name performers, such as Britney Spears and Macy Gray, throughout different points during the song. Bennet compared the whole experience to doing improv, and she even did musical impressions of both Spears and Gray, which had Kimmel and the entire audience both laughing and cheering.
Watch Chloe Bennet discuss her "Uh-Oh" music video and share a very funny story about her dad and Paul Rudd in the video below:
And if you haven't seen Chloe Bennet's "Uh-Oh" video yet, it's a must-watch. Check out both the Chinese and English versions below:
[Photo via YouTube]
Tell us what's wrong with this post? How could we improve it? :)
Let us improve this post!