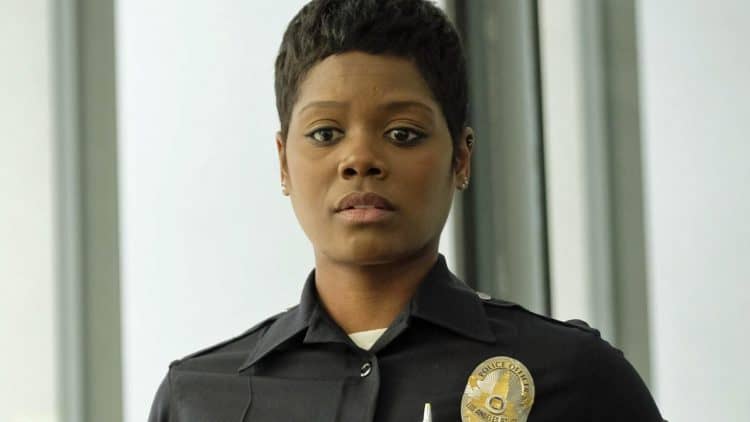 For as long as she's been in the business it's kind of hard to find any real in-depth information on Afton Williamson, but she is a skilled actress and does know what she's doing. That being said she's the type that seems as though she'll bounce back no matter what happens in her career since she's strong-willed and able to take care of herself when she needs to. On top of that she's an educated woman that knows how to appreciate certain things in life and likely has a few different prospects she can move onto if she ever feels the need. Thus far in her career she's been able to make people come to like her characters and even comment that she's one of their favorite actors, but despite all that it seems as though she might need a firmer push to really get thrust into the spotlight to where she can really boost her career. It's just a matter of where she wants to end up and how she'll manage to get there.
Here are a few things about Afton you might not have known.
10. She quit The Rookie after citing incidents of racial discrimination, harassment, and assault.
Matt Webb Mitovich from TVLine has explained that she walked away from the show when her complaints were brushed off by producers, prompting her to state that she'd had enough. While some folks are likely to believe her without a shred of doubt it would be nice to know just what pushed her to this decision so there's not as much assumption.
9. Her following on social media is kind of substantial.
She does have a healthy number of followers on social media and might get another several by the time her departure from The Rookie is fully realized since a lot of people are attracted to not only drama but the need to support those that make such accusations whether they're real or false, as our society is still living in the wake of the MeToo movement at this time.
8. She has a big appreciation for art.
It would seem that Afton has a very big love for art and is the type that will spend a great deal of time poring over what she likes in an effort to understand and admire it. In some cases this might seem like something you might admire, but as her tastes seem to run to abstract it does take a like-minded individual to really understand it.
7. She's a very fashionable person.
Afton does like to dress for success and to look good it would seem which is easy enough to understand since in her line of work a person usually wants to look their best whether they're at work or play since the public eye is on them most of the time.
6. Afton is currently in her 30s.
Thankfully she's not too old to go out and get another role that would afford her a good deal of exposure and popularity, but it's getting to the point that she might have to find a show that can treat her the way she wants to be treated or find another alternative eventually.
5. She keeps her personal life to herself.
This is a trend that some people happen to like but paparazzi no doubt seek to break since it doesn't get them paid all that much. You might want to shed a tear for them but quite honestly it seems more likely that it's better to understand the need for privacy and just go with it.
4. So far no one has really seen if she's dating anyone.
At some point you've really got to sit back and wonder why this would be anyone's business aside from when she's seen at an awards show or similar function with someone that may or may not be a person she's dating. Otherwise it really seems more polite to just give the woman her space and wonder from afar without a camera ready to snap a few pictures.
3. Her net worth isn't really known at this time.
Either it hasn't been calculated or she hasn't released it, but in truth this is just another part of her information that really doesn't need to be released if she doesn't want it to be. Considering how invasive some folks are when it comes to gathering information it's not too hard to see why some celebrities want to retain as much privacy as they can get.
2. She's been in show business for a while now.
Afton knows what she's doing when it comes to show business and it's likely that she'll continue to land on her feet as she continues her career, but it's still up in the air as to what direction she'll go as the years continue to roll by.
1. She is a very educated woman.
Having a good education to fall back on is always a great thing in case anything does happen to her career, but hopefully it never comes to that.
She's bound to make something happen in the near future.