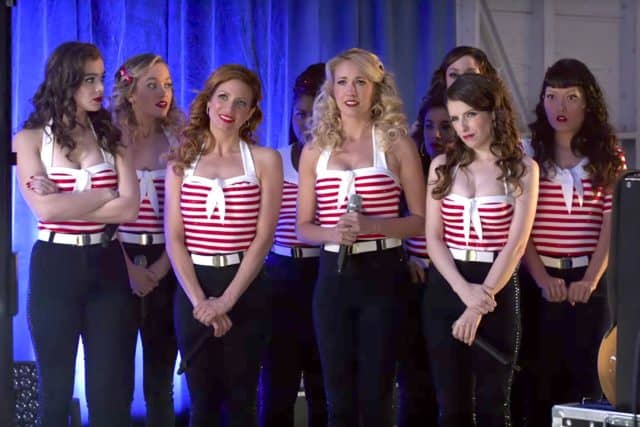 Pitch Perfect was a sleeper hit from 2012 featuring an a cappella group of all girls competing against another a cappella group from the same college. Said movie proved popular enough to inspire a sequel called Pitch Perfect 2 in 2015 and a second sequel called Pitch Perfect 3 in 2017. The last movie has met with a much more mixed response from both the critics and the consumers. There are still those who like it, but at the same time, there are also those who find it unappealing because it is straining to capture the magic of the first movie with the strong implication that it has failed to do so. However, it is interesting to note that there seems to have been some people who criticized it for being "Pentagon propaganda."
What Does Insurge Intelligence Say About Pitch Perfect 3?
Much of the criticism of Pitch Perfect 3 as being "Pentagon propaganda" seems to have been fueled by a report published by Insurge Intelligence. In short, the report stated that the U.S. military as well as U.S. intelligence agencies have a lot of influence over a lot of movies and TV shows made in Hollywood, so much so that the report outright called it "total creative control" in some cases. The whole thing has not been helped by a statement from a retired lieutenant colonel from the U.S. Army, who stated that the production for Pitch Perfect 3 was provided with assistance in exchange for reviewing the script to make sure that the U.S. military was presented in a positive light.
Is This Believable?
Curious individuals should be aware of the fact that the report was presented on Zero Hedge, which is a financial blog that has something of a reputation for being pessimistic. In fact, a fair number of people see it as a peddler of conspiracy theories, with an excellent example being the Nobel-winning economist Paul Krugman who mocked it for its promotion of fears of hyperinflation. Furthermore, it is interesting to note that there are also people who see it as a peddler of Russian propaganda, which is supported by the claims of a former writer who stated that there was pressure to hold political positions that could be summed up as being pro-Russia and pro-Russian leader Vladimir Putin as well as anti-U.S. president at the time Barack Obama. As for Insurge Intelligence, it seems to be headed by Nafeez Ahmed, a British journalist who has been described by Discover as a "doomer," which is something that Ahmed has disputed, claiming that he does not believe that human civilization is doomed but rather that the current system is unsustainable in the long run. Summed up, interested individuals should make up their own minds about whether they believe in the report or not, though they should keep the source of the information in mind.
With that said, the idea that the U.S. military has influence over the making of movies and TV shows is not exactly some sort of revelation out of the blue. For example, Battleship back in 2012 was made with the assistance of the U.S military, which provided it to the film-makers on the condition that the movie presented it in a positive light. Given that businesses help out film-makers for the sake of promoting their brands, the idea that the U.S. military does something similar is not exactly an astonishing one.