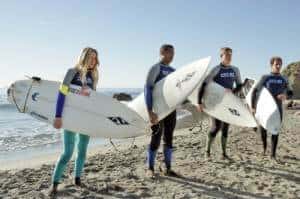 The second half of 90210's third season started last night and the only thing on my mind is that extraordinary performance by AnnaLynne McCord as she faced Mr. Cannon again for the last time we hope. Last night also introduced us to Dixon and Annie's Cousin Emily (Abbie Cobb), who nearly gave me a toothache and looks strangely like a baby Kelly Taylor clone or something.
Extremities, 90210 – Style
Naomi channeled her inner Farrah Fawcett from the film "Extremities" as she beat the crap out of Mr. Cannon after he tried to force her and Silver into giving a false confession to clear his name. While trying to force Naomi to go to the bank to clear out her trust fund, Mr. Cannon didn't expect the two girls to fight back and he sure as hell didn't expect Naomi to snap the way she did. When Naomi picked up that knife and made that creep beg, I was one happy camper. Did I want her to kill him? No. I just wanted him to feel what she felt as he violated her. The man's entire spiel about how Naomi ruined his life clearly showed that he clearly has memory lapse of some sort. Did Cannon forget about the charges against him in the U.K. as he whined to Naomi? Was he really that delusional? Jasper, meet Cannon. You two have a nice life and stay the hell away from my 90210 kids!
Even though the cops hauled off Cannon, I wonder if this is really the end of the nightmare for Naomi?
The Court Brothers Lament
After pondering what could've possibly drove Liam and Charlie apart, we finally got an answer, and its simplicity is not as shocking (or frustrating) as the way the two bros handled it. Turns out that during that faithful summer so long ago, Charlie sat and watched Liam get knocked around by their uncle and do anything about it. But this incident only happened once, while Charlie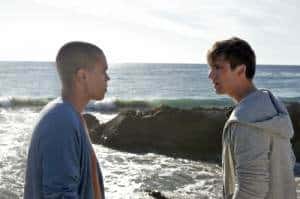 received the same treat ad nauseum on a regular basis. Charlie thought the one beating would be enough for Liam to leave and not want to come back, because he didn't want his little brother subjected to such harsh conditions. Liam's response to that 'revelation?' – "Why didn't you tell me?" Seriously, Liam?
After Charlie drops this info on Liam, he feels bad for sleeping with Annie all of a sudden, which was the epitome of bad timing since Annie decided to wash all feelings of Charlie to be with Liam, who told her not to dump him and that Charlie still doesn't know about them sleeping together. Awkward didn't even cut it, people.
Hopefully, Charlie will stick around, but I hope he and Liam don't end up beating the crap out of each other in the long run. But if a certain newbie interferes, I'm sure someone is bound to get hurt pretty soon.
Cousin Emily aka Kelly Taylor Lite
The first thing I thought as I saw Emily bounce into the Wilsons' kitchen was how in the hell did they clone Kelly Taylor and why can't we have the real thing? I'm not the only one in that assumption, thankfully. Emily seems very country bumpkin-ish and reminds me a little of Annie during the first couple of episodes of Season One. However, this girl is going to be in our midst for five months, which means she's going to be a hella pain in some shape, way, or form. Emily already has her eyes set on Liam and Annie's wardrobe, so who knows what hell she might bring to West Bev at Annie's expense. While I want Annie to be free from Super Drama after last year's debacle, I'd be lying if I said I wasn't intrigued with how this storyline will pan out.
Secrets and Waves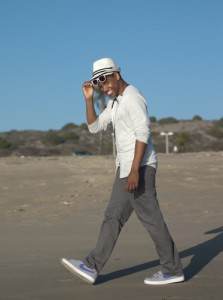 Dixon doubled his role as punk with Teddy and Ivy last night as he was wigged out by the former's change of lifestyle, while treating the latter like crap, even after saving her life. While it's good that Teddy came out to Dixon, I'm thinking it will cause more harm than good at this point in time. To me, Dixon is still highly immature and doesn't handle stuff easily, which is a shame, because Teddy really needs a good friend now. Dixon won't cut it, or would cut it if I was in Teddy's shoes.
Dixon's immaturity was on a role evidenced by the way he treated Ivy over something he instigated. A man knows when he's in the wrong and will admit that truth, but Dixon has not made it to that level yet and can't acknowledge his role in the Divy breakup. Until he manages to achieve this feat, Dixon will forever remain on my "S-List." He's been on there for a good minute now.
Plus, what is up with Ivy's newfound fear of the water? I don't think that was a good storyline to give that poor girl…
The Fall of Ade = The Postponement of 'Nilver'
Just when we thought Silver and Navid were going to go through with their relationship, Ade's career went nuclear and she went into damage control, needing her "rock" Navid as an anchor in all the chaos. So Navid vowed to break up with Ade after her disaster was averted, but that didn't seem to be the case as Hollywood (and Victor) regurgitated all things Adrianna, making it hard for Navid to throw her the deuces. In some people's eyes, it would've made the decision a lot easier, but Navid did the right thing. For now.
Was 90210's return what you dreamed for?
Tell us what's wrong with this post? How could we improve it? :)
Let us improve this post!