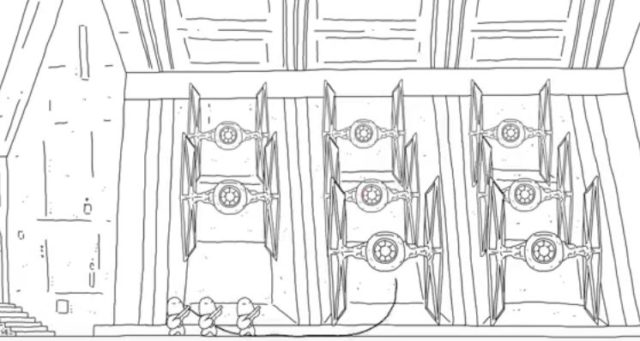 Just in case you don't have the time to set aside over 2 hours to watch your favorite movies luckily there are people out there who like condensing them into shorter films. However, I haven't seen too many outlets out there that do what this one Youtube channel does. Not only do they shorten the movies for you, they turn them into animated pieces as well.
Russian animation company 420 (heh) created 90-second animated versions of some of the biggest movies in recent memory. This includes a really great Force Awakens short, Blade Runner, and even Back to the Future. They're all in Russian (because of course), but the animation is evocative enough that you can figure out what's going on pretty easily.
This one is Star Wars. You can check out their Youtube Channel for the others. Don't forget to auto-translate!