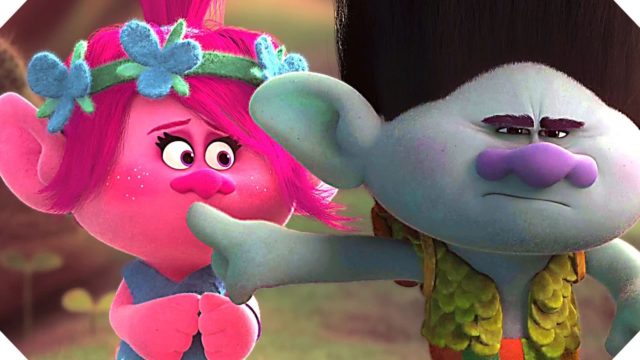 5) Trolls — People always say that you can't tell a book (or, in this case, a movie) by its cover. There's good reason for that too. If I went purely off of how good Trolls looked, for instance, I would have missed out on one of the most surprising movies of last year.
Despite being an inherently stupid idea based on a toy line that hasn't been relevant in decades, Trolls is heartwarming family entertainment at its finest. It's filled with well-chosen pop songs, absolutely owns its homemade, scrapbook aesthetic and has a far more interesting cast of characters than it has any right to. If you're looking for some mindless entertainment to curl up with the family with, this is a better movie than you could have hoped for.
4) Okja — If you've never heard of this film before, I won't hold it against you. I've barely even heard of this movie, and I tend to keep my ear to the ground for oddball fair that's supposed to be good. And you don't get much more oddball than the latest movies coming out of South Korea.
Although its plot sounds suspiciously like Pete's Dragon — a child needs to keep an evil corporation from kidnapping her pet monster — word is that this is one of the better movies to come out this year. And although "South Korean" isn't exactly the kind of descriptor that most people flock towards, it's being made by some very recognizable names. The director, Bong Joon-ho, is responsible for the monster movie The Host and the dystopic train movie Snowpiercer. The cast includes the likes of Tilda Swinton, Paul Dano and Jake Gyllenhaal. And it all comes together in one very attractive package.
3) Moana — What might just be the best animated movie from last year is finally on its way to Netflix. Moana — the Disney adventure about a Polynesian girl who needs to team up with a stubborn demigod and save the world — is easily ranks among the company's all-time classics and breathes fresh life into what oftentimes feels like a stagnant field of kid-friendly entertainment.
It's everything that you'd ever expect out of a Disney movie. The animation is top-notch. The songs are exceptional, with an especially memorable tune sung by none other than the Rock. And it will take you on an emotional roller coaster the likes of which you haven't seen since Frozen.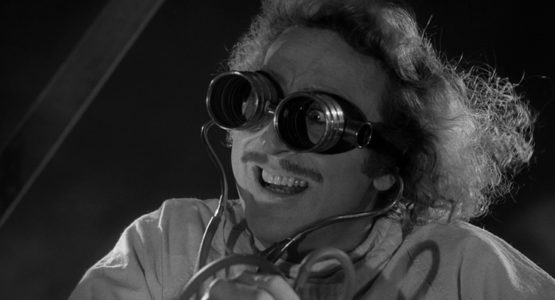 2) Young Frankenstein — While I've never been an especially big fan of comedies, my already slim appreciation for them shrinks dramatically when the subject of parodies comes up. Far too often, what should be easy riffs on low-hanging fruit turn into Disaster Movie or Meet the Spartans. Even supposedly "classic" spoofs like Space Balls just fall flat for me.
But sometimes the stars align for an unquestionably perfect movie. Sometimes you get the perfect director, perfect writer and perfect cast laser-focused on the perfect subject matter. That's what happened with Young Frankenstein: a fiercely intelligent and intensely funny take on classic, Universal monster movies. And for my money, it is easily the funniest movie ever made.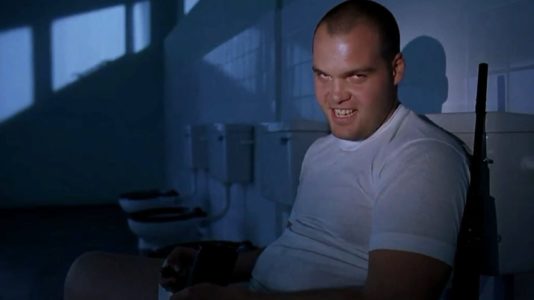 1) Full Metal Jacket — A common misnomer in the film world is that a grading scale is absolute and immutable: that a perfect score means a "perfect" movie — a flawless and unsurpassable masterpiece. Even in the context of a person's inherently subjective take on a movie, people take it as a virtual betrayal if a person finds anything at fault with a movie that they just so happened to score "perfectly."
In truth, this is not the case. Ratings represent a range of quality: where not every 5/5 is the same as every other, and sometimes a 3/5 is closer to a 2 than a 4. Full Metal Jacket is a deeply flawed and wildly inconsistent movie. Some parts are as "perfect" as they come, while others are nearly unwatchable. It is a 5, yes, but one with more than the usual number of reservations. It's just that what it does get right vastly outweighs its failings.
The first third is as intense and engrossing as they come: where a young and ineffective marine recruit sinks deeper into madness as his foul-mouthed drill sergeant strips the humanity from his bones. The final third is an utterly bizarre and mesmerizing portrait of a war that is profound in how pointless it has become. And while the middle is a listless shuffle of paperwork and meetings that exists only to connect the beginning with the end, those good parts more than make up for any shortcoming found in the middle.
Save
Save