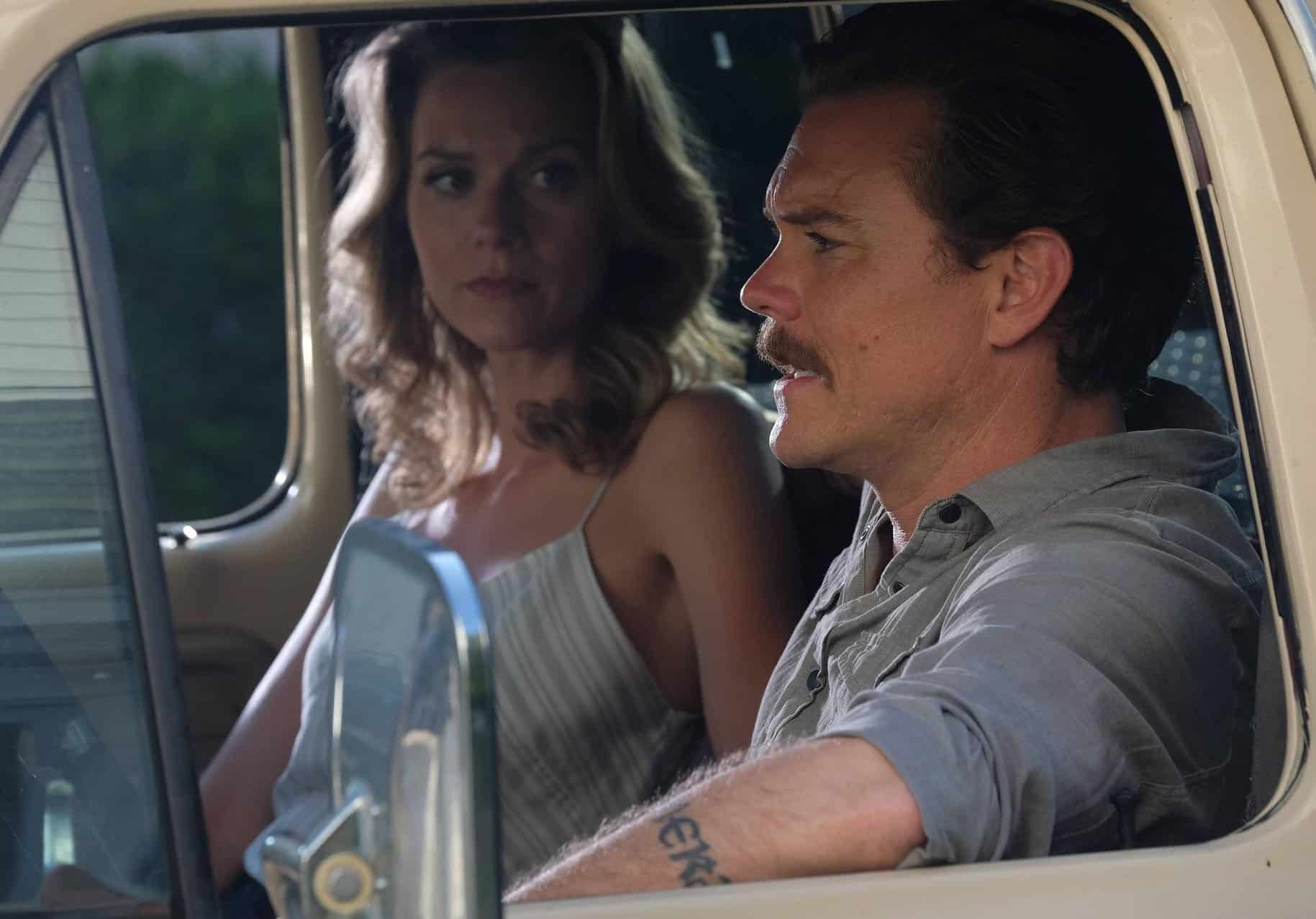 On this Week's Episode of Lethal Weapon, Riggs and Murtaugh investigate a case involving a Pop Star named Shaye.
The episode opens with Shaye leaving an event and getting into a car with her bodyguard as someone is watching them. While they are parked on a cliff that overlooks the city a car hits them from the side sending the car tumbling over the cliff leaving Shaye with no injuries but killing her bodyguard.
The next day Riggs sits anxiously outside of the Murtaugh's house with Agent Palmer, as they get ready to have Brunch with them, Palmer tells Riggs that everything will be fine. While Trish tells an equally as nervous Roger that sometimes you have to be brave.
In the middle of brunch, Riggs and Murtaugh get called away to investigate Shaye's car crash, leaving Trish and Palmer to talk. When they arrive Baily tells them that Shaye was the target. While they are talking, Detective Zach Bowmen shows up with soup and says he was sent over by Deputy Chief Santos. Murtaugh doesn't trust him and tells Bowmen he has his eye on him.
Murtaugh and Riggs go talk to Shaye about what happened the night of the crash and they meet her manager Phil Green. When Riggs asks if she has an angry boyfriend she tells them that his name is Ray but he is not a killer and they can find him at work.
Meanwhile back at the Murtaugh house, Trish tells Palmer that as many times as Riggs has eaten at their house the brunch was the first time he came with washed hair. She tells Palmer if she feels like she is cut out for something more with Riggs he might surprise her.
Riggs and Murtaugh go to the wedding venue where Shaye's boyfriend Ray is working. When they go to talk to him they find him with the Maid of Honor. Shaye comes in and sees him without his clothes. She gets into argument with him and slaps him across the face. Ray runs out to the balcony, Shaye follows him and ends up kicking him over the railing causing him to fall on the wedding cake below.
Riggs and Murtaugh get back to the station and the Deputy Chief is upset with them because Ray went off the balcony. While talking to the Deputy Chief Murtaugh realizes where he knows Detective Bowmen from when he sees the recruitment poster on the wall.
When Roger goes home he tells Rianne that he is working Shaye's case. Rianne asks to meet her, Roger tells her no and asks her how she knew about Shaye's car. She tells him it is because of Shayenation and she shows him the website.
While Riggs is working Protective Detail for Shaye he makes plans with Agent Palmer but when he sees the bruises on Shaye's neck and shoulder he tells Agent Palmer he has to call her later.
Back at the Murtaugh house, Rianne tells Roger about the fight Shaye had with her manager at a restaurant causing Roger to have to go back to work. At Shaye's house, Riggs asks her how she got the bruises because they're too old to be from the accident. Shaye implies that the bruises came from her manager Phil. This causes Riggs to go find him and interrupt the conversation Murtaugh is having with him and he punched Phil in the face and leaves. When Chief Deputy Santos finds out, she asks Riggs if him being a loose cannon is an act and she tells him to take the rest of the day off.
Detective Bowmen tells Murtaugh that he tried to get the security video from the restaurant but was told they had to go through the restaurant's lawyer so they go to see Trish. When they get there she is in a meeting, which Roger interrupts. He asks her for the security video and she tells him he needs a subpoena. When Roger leaves he finds Detective Bowmen who tells him the hostess gave him the security video because there was something about his eyes.
Next, Palmer tries to get Riggs to open up to her so he reluctantly tells her what happened with Phil. When she asks him if there is anything he wants to talk about he tells her he doesn't understand why they need to talk about anything and that he is going to take a shower. He ends up just turning on the water and calling Roger for advice.
While on the phone Murtaugh tells Riggs that he is looking at the Security Video from the restaurant and Phil did get physical with Shaye. He was also trying to get her away from another guy at the bar. Riggs comes out of the bathroom, he is not wet and the shower is still on, Palmer tells him if he doesn't want to stay he doesn't have to but not to make it weird and he tells her he will call her later.
Murtaugh and Riggs go to Shaye's house to ask Phil who the other guy in the Security Video is and Phil says he doesn't know. Riggs asks Shaye who the other guy in the video is she says she has never seen him before. While looking at the security video back at the station Murtaugh realizes that the guy they can't identify paid with a credit card and if they can get his receipt from the bar they will have his name.
Trish comes to the station to give Roger the security video as an apology for the fight they had earlier at the restaurant. When she sees that he already has it she gets upset all over again and asks Bailey and Detective Bowmen to give her and Roger a minute alone.
When Palmer calls Riggs he tells her that he was just about to call her. At first, she thinks that he wants to talk about what happened earlier but quickly realizes he was going to call her because he needs her help and she agrees to help him.
Riggs calls Shaye and asks her if she knows a Bobby Claypool. She eventually tells him that Bobby was her first boyfriend. Riggs asks Shaye who did Bobby kill to have to go to prison. Shaye tells him that Bobby didn't kill anyone she did. Phil tells her to hang-up the phone and Riggs tells her not to hang up the phone and the line goes dead then Bobby kidnaps them both.
When Riggs and Murtaugh get to Shaye's house Roger gets a call from Rianne telling him that she is watching Shayenation's Periscope and he needs to watch it now. Bobby is making Shaye drive with her hands taped to the steering wheel and makes her admit she killed the man he went to prison for killing.
After a high-speed chase and some off-road driving by Riggs, they are able to stop the car before it goes over the cliff saving Shaye's life. Riggs gets Phil out of the trunk of the car just in time, after he admits he did hurt Shaye.
At the end of the episode, Bailey and detective Bowmen make a Recruitment Poster with Murtaugh's head and Detective Bowmen's body on it. Deputy Chief Santos compliments Murtaugh on saving Shaye's life even though it was reckless. Riggs goes to see Shaye as she is on her way to jail and tells her that what Phil did to her, she didn't deserve. Rianne tells Roger that her friends are texting her saying he ruined Shaye's career. Trish tells him that he is a hero.
Riggs is sitting across the street from the hotel talking to Palmer who says she is halfway to the airport but is actually just leaving the hotel. She tells him that when he left the hotel the other day it bothered her and she thanks him because she didn't think anyone could bother her anymore. But she wants a guy who will talk about his feelings and bring her flowers and that's not him. Riggs hangs up the phone and watches her leave with flowers on his passenger seat.
(This scene is so heartbreaking)