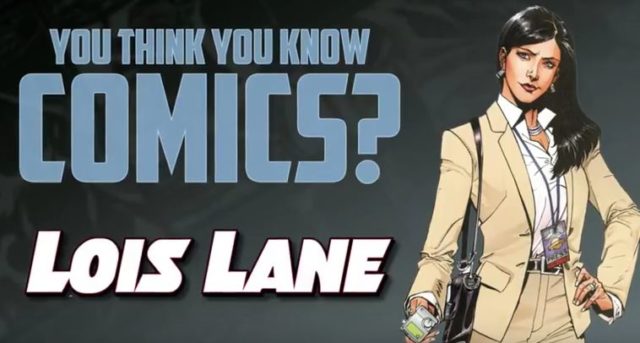 Everyone loves trivia when it comes to their favorite books, television, movies and just about any other nostalgic piece of information in their lives. The reason it's so fun when it comes to the media is because no matter how long time goes by there's always another rock to uncover and something that we never knew to be discovered. When it comes to comics, Comics Alliance has put together an awesome video series that dives extremely deep into the history of famous comic book characters and reveals facts that we never even knew were there.
As part of the Women in Comics celebration they are doing, this week the team decided to go after Lois Lane.
Lois Lane was basically the first woman in superhero comics, and she has remained one of the most famous and best in her over seventy-five year history. In that time, she has been a no-nonsense, fearless reporter, a snoop with desperate dreams of domestic bliss with the Man of Steel, a crusading journalist with a black belt in space karate, Superman's wife and partner, and she was even a Brainiac for a minute. This video takes a look at all of these eras and more.