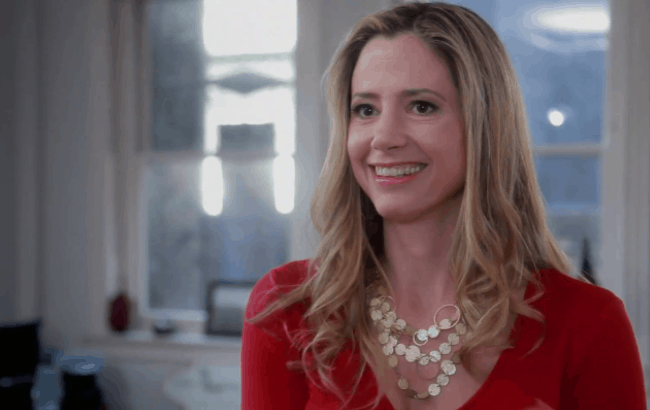 Mira Sorvino is an interesting person since she can be kind of girly and a bit needy as a character or she can be entirely tough and independent in a very strong and unapologetic way. Her versatility on screen is something that has undeniably earned her the kind of credit that she deserves and has helped to keep her in the business for some time now. She's hit a few sour notes in her career with a few movies here and there, but for the most part most of her films and show appearances have been a lot of fun. Whether the critics like them or not, those films that haven't done that well have still been great since her acting skills are top notch in that she can make you absolutely love her character or be kind of wary of trusting her too much. Usually she plays a very likable character, but she has been seen to play those tough as nails roles that makes people kind of think twice about investing too much in her too soon.
Here are a few other things you might not have known about Mira.
10. Mira has a very beautiful singing voice.
In college she even helped put together an a cappella group and was quite good at what she did. It's very easy to forget things like this if they're never showcased in a big way in the business, but Mira has a very heavenly voice that is great to hear when she lets it go.
9. Her acting debut was on Law & Order.
Unfortunately the scene that showed her was cut and didn't air, but she did manage to get her Screen Actor's Guild card for the trouble. From that point she kept moving forward and showing up here and there as she could until she finally got her big break.
8. She actually auditioned for Jerry Maguire.
It seems like she would have fit the role of Dorothy just fine, but maybe it would have been best if she'd auditioned for Dorothy's sister. The part kind of needed someone that was just a little softer in the features, but it would have been interesting to see her in such a role, if only to see how she and Tom Cruise would stack up together.
7. Mira is a big fan of Star Trek.
Like a lot of people she enjoys the original Star Trek. It's not really known how she feels about the rest of the shows and movies that have come and gone since those days, but a lot of folks do tend to like the originals a lot better and claim that they'll always be the best.
6. There is a side to her that wants to be the pinup girl.
She is a very educated woman and there is a part of her, the usually dominant part, that knows that being a pinup girl is not the epitome of her career, but it's hard to deny that little voice in your head telling you to be adventurous now and again. To this date however she's been a rather classy woman in how she approaches her roles and tends to like being spontaneous when she can to a certain degree.
5. She cried after the orgy scene in Summer of Sam.
Summer of Sam was kind of a raw-edged movie that depicted a point in time when things were a lot different in the world and the orgy scene was something that might have made some people cringe. Mira admits that she was thinking to herself that this was not why she'd become an actress and that it had felt like being in a pornographic film. Thankfully this part of the film only took one day to shoot.
4. Mira likes to see the positive in any experience.
She doesn't enjoy spreading rumors or talking bad about people unless there's a good reason, and is very optimistic about the people she works with most times. She enjoys working with just about everyone she's been around and is usually very complimentary about their best aspects.
3. She's not a big fan of horror movies.
This could be why she hasn't starred in a lot of them, but being that Mimic was one of the scarier horror films of its time it does show that she's willing to at least try something to see how it fits.
2. She was a part of the #MeToo movement.
Mira admitted to being one of the women that Harvey Weinstein wronged during his long career and gladly joined the movement. It's fair to say that Weinstein isn't the favorite person of the era, especially since the scandal came out.
1. Mira has been listed as one of the 50 Most Beautiful Women in the World.
This seems like it should be pretty obvious since apart from being educated and highly skilled at what she does Mira is quite alluring.
She's a joy to watch thanks to her acting ability and of course the fact that she brightens up just about any movie or show she's in.