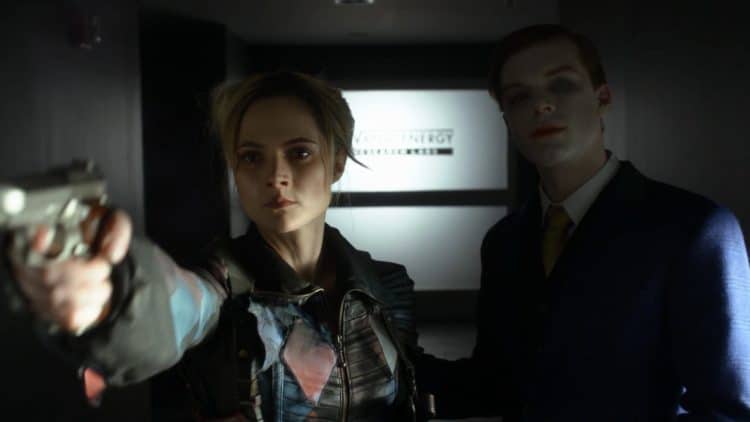 Francesca Root-Dodson is an American actress who some people might recognize because of her role as Echo on Gotham. However, it should be mentioned that she has been in other projects as well, which are in addition to her other activities. Here are 10 things that you may or may not have known about Francesca Root-Dodson:
1. Went to Columbia University
Root-Dodson went to Columbia University, which is one of the numerous colleges and universities that can be found in New York City. However, said school stands out in that it was founded in 1754, thus making it the first such institution to spring up in said location.
2. Studied Creative Writing
In school, Root-Dodson studied creative writing, which is a somewhat nebulous term for writing that involves invention and imagination. As a result, it tends to be easier to define creative writing as what isn't rather than what it is, which is to say, it is neither academic writing nor journalistic writing nor professional writing nor technical writing.
3. Specializes in Fiction
As for Root-Dodson specialization when it comes to creative writing, that was fiction. So far, Root-Dodson has done some fiction writing here and there. However, her website states that she is in the process of writing her first novel, which will be called The Blue Room.
4. Member of Phi Beta Kappa
Root-Dodson is a member of Phi Beta Kappa, which is one of the most respected honor societies in the United States. In part, this is because it is the first of its kind that can be found in said country. However, it helps that it inducts no one but the best students of arts and sciences.
5. Has Made a Feature Film
Based on this, it should be clear that Root-Dodson isn't limited to being interested in acting. However, if further proof is needed, this can be seen in how she wrote, directed, and acted in a feature film called Free Spirit, which is described on her website as being an "un-love story" set in New York City.
6. Was in God of Love
It is interesting to note that Root-Dodson was in God of Love, though her role in it wasn't particularly important. As for why people would be interested, well, it is worth mentioning that God of Love managed to win the Oscar for the Best Live Action Short Film at the 83rd Academy Awards. Plot-wise, it is centered on a self-centered lounge singer named Raymond Goodfellow who manages to become a better person through a supernatural experience, with the result that he winds up experiencing a very unusual career change.
7. Was On The Blacklist
Besides Gotham, Root-Dodson has been on some other shows of note as well. One excellent example would be The Blacklist, which saw her showing up in one episode as a character named Ana Dewan in 2017.
8. Was On FBI
Another such show would be FBI, which is the crime drama created by Dick Wolf and Craig Turk that started up in recent times. Once again, Root-Dodson's role was a one-episode role in 2018 as a character named Elizaveth Kernick, with the exact episode being called "This Land Is Your Land."
9. Plays Ecco on Gotham
Chances are good that most people who recognize Root-Dodson will recognize her because of her role as Ecco on Gotham. This is because said character is the longest role that she has played on a prominent show at this point in time, though she isn't a long-standing character on the show but rather a relative newcomer in the last and newest season.
10. Not Quite Harley Quinn
The character of Ecco contains a lot of the characteristics that Batman fans will recognize from the most famous versions of Harley Quinn. However, the people behind Gotham didn't just go with a Gotham version of Harley Quinn because they didn't have the authorization to do so. With that said, that didn't stop them for long. After all, they didn't have the authorization to do a full-blown Joker either, which is why they decided to go with a proto-Joker in the form of Jeremiah Valeska. The success of the proto-Joker is what convinced them to do a Gotham version of Harley Quinn who isn't quite Harley Quinn.