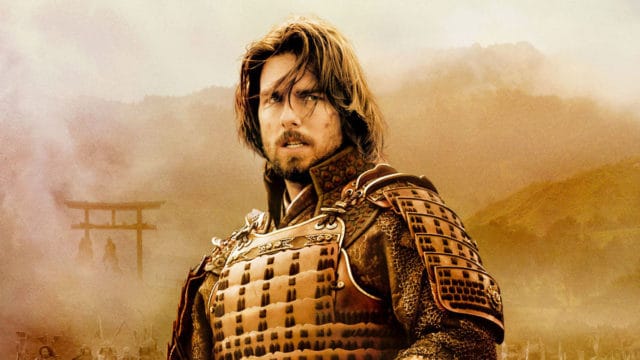 The Last Samurai has been seen as a work of cultural appropriation but it has also been given note that such a story does exist as a base for the movie. However, as you can guess, the true story is far different and offers nothing like the tale we see in this movie. Tom Cruise as an action star is usually a big draw for anyone but while this film did okay in the box office it had kind of a mixed reception by the fans. Perhaps they thought that someone else should have stepped into the role. The trick of it is though is that the story is about a foreigner that was captured and taught the ways of the samurai. It'd be hard to do that with a native-born individual.
The movie was fairly well done despite the mixed reviews.
10. Tom Cruise prepared himself for two years.
He studied the Japanese language, customs, and trained in sword-fighting to prepare for the role.
9. The swordsmith in the village is a real swordsmith.
Shoji Yoshihara is one of the greatest sword-makers in Japan.
8. The words ' the last samurai' actually refers to Katsumoto's clan.
Many people think the title refers to Algren or Katsumoto, but in reality the title is referencing Katsumoto's clan as the last of their kind.
7. The Japanese army was not trained by Americans in real life.
In real life the Japanese army was trained by Prussian General Staff that made great heady in modernizing Japan's army.
6. Cruise accepted no up front salary for this film.
That's not unheard of but it's not common either since many actors tend to want to get paid as much as they can for a role.
5. Tom Cruise almost had a fatal injury.
During one scene the mechanical horse he was on did not move in the correct way and a very real sword that was coming for his neck might have opened his throat had the actor holding the sword not stopped it an inch away from cutting him.
4. The reception in Japan was higher than in the United States.
From what I recall many Americans groaned and rolled their eyes to see Tom Cruise in a movie that most in the US didn't think he belonged in.
3. The film was shot in New Zealand.
The scenes needed for the film were more prevalent in New Zealand since much of Japan's backdrop was city and would have taken a great deal more to work with.
2. The plot of the film kind of follows Hidalgo.
Both lead characters suffer from PTSD after having something to do with a Native American massacre and have drank themselves into a stupor. They also both are offered a large sum of money to travel to a foreign land offer their services.
1. Tom Cruise's horse kicked a man in the groin.
There's no doubt this was an accident but that had to hurt something awful.
The movie was very well done whether people enjoyed it or not, and the fact remains that using anyone but a foreigner wouldn't have worked.