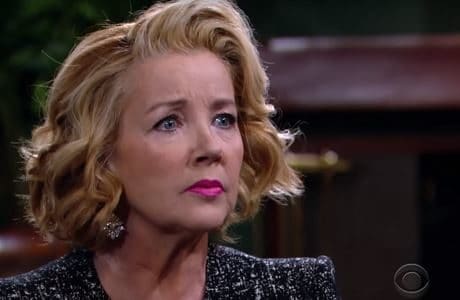 Young and the Restless fans know Nikki is in a bad place right now, but will she allow Jack to come back into her life? They were married for so long, and they did spend many of their years happy together before their divorce. They have many happy memories, and she might allow those memories to take over as she is so unhappy with Victor. Jack was never happy to see her marry him, and he's always been there for her. They have a history that they cannot deny, and they have a love for one another that doesn't just go away. They are a happy couple, and they are really there to make sure the other is happy.
Will she allow this to ruin her own marriage? She loves Victor, but she's not entirely happy with what he's done to their family. She's made mistakes, but his are so much worse than any of hers. Will he be able to redeem himself in her eyes, or will it be too late? Will she fall for Jack once again? He's not exactly uncomplicated, but he is far less complicated that Victor will ever be.
If Victor knows where Adam is — if he is alive — it's time for him to get to work bringing him back so he can put his family back together before Jack comes in once again and takes what he believes is rightfully his. It could be very ugly.