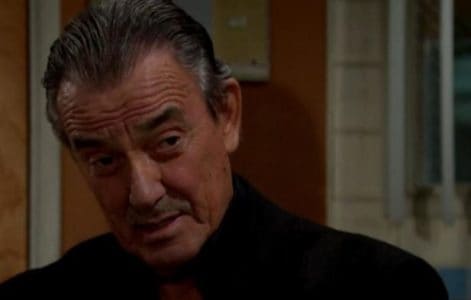 Young and the Restless fans have a question. They know that Victor hired Chloe to take care of Adam and frame him for a crime he did not commit. He claims he had no idea that Chloe would kill him, and he did not ask her to. Do we believe him? Do we think that Chloe killing Adam — allegedly — was something Victor was totally surprised by, or do we really think that he had every indication from this young woman that she might kill his son if given the opportunity? To be quite honest, we think that he knew it was coming. But now we have another question; why is he disappearing?
He's leaving Genoa City, and Victor Newman is not a run from his problems kind of man. While many people think he's leaving so he can get away from his family who now hates him, we have a different opinion. We think that there is a chance he might be trying to put things back together with his family. He believes that if he can bring justice to them for Adam's death, perhaps they will forgive him for setting in motion the chain of events that put this entire plan in motion.
Can he find Chloe? We want to know if there is a chance that he might be out of town looking for a way to avenge his son and find a way to get them all back together. Can they do it? Is there a chance he might find her and make her go to prison for the death of his son so his family can rest in peace and perhaps forgive him? Or will he find, instead, his son hiding out in hopes of keeping his family safe from this person? What is going to happen, and what will bring Victor back to his family?